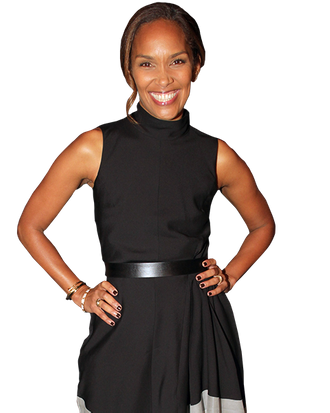 Photo: Justin Baker/WireImage
When Being Mary Jane premiered in 2014, creator Mara Brock Akil introduced us to its titular character, an outwardly perfect news anchor with a litany of painfully realistic personal woes. The much-awaited second season kicked off on BET Tuesday night and found Mary Jane, played by Gabrielle Union, with a new slate of troubles, from struggling to get over ex-flame David to relating to her teen-mom niece. Vulture spoke with Akil — the mind behind UPN/the CW's Girlfriends and its spinoff, BET's The Game — about Mary Jane's flawed humanity, why she dislikes color-blind casting, and The Game's ninth and final season.
What has returning for season two been like? Has your focus changed at all?
I would say yes and no. It was always conceived [with the idea] that everybody's life is disparate on a daily basis, but certainly a yearly basis. Season one, the whole thought was [Mary] looks back and goes, "Oh, that was the year I had the affair." It's really waking up every day and trying to get through the drama of everyday life. Season two is the season [Mary] is trying to get over and really let go for good the love of [her] life [David]. Sometimes you have to take two steps back before you can take that one step forward. That's defining the pace for the first half of the season. And Mary Jane really leans into her career, so that took the pace. It allowed us to delve into some topics that I want to get out in the conversation. In the premiere, [spoiler alert] we discovered she's had an abortion. That's not just about the right to life or not, it's more than that choice. That choice is very important, let me be clear, but it's also the personal choices and fallout from that decision. You find out it framed a lot of [Mary Jane and David's] relationship. I think even in discovering it and deciding to do it for the character and for the relationship, it [showed] how complicated this love is. One minute you want them together, maybe this further bonds them and you have more compassion for them, I hope. Or, wow, these two people just lost their way and they probably really do love each other, and although we want love to win, it may not.
The premiere has a dinner-party scene where Mary Jane and her friends get into some really significant conversations about the state of the African-American community. Is it important for you to incorporate discourse into the show and have the characters be interacting with these issues on a day-to-day basis?
Oh, definitely. It's completely deliberate. I see the show as a dinner party, meaning it's a conversation that I'd like to have with the public at large. I find, even personally, sometimes it's hard to be successful when your community or your family is struggling. That's what you're seeing in that scene. Basically, a lot of successful black people trying to figure out how to help their own community. We often don't see that. That's what's on our minds, trying to feel okay with your own success. More specifically for Mary Jane, with her own brother.
The trailer uses "beautifully flawed" as a tagline. What does that mean to you?
I think that's what [humanity] is. Oftentimes the African-American audience will ask for a positive image because so much of the stereotype has been what gets in the landscape of our images. They want to counteract that with a positive image, but I personally believe strongly that the positive image is just as damaging as the negative image. Humanity does not exist in those polar extremes. One day you can be both good and bad. Your intentions can be good, your actions can be bad. Oftentimes you'll see Mary Jane doing a good deed but frustrated and agitated in the doing.
You and your husband, Being Mary Jane executive producer Salim Akil, have spoken about the idea of "black on purpose" when it comes to casting. Why do you prefer that over color-blind casting?
I'm an artist, and part of the story is all of the background. That informs why something happened. If you're going to explore ISIS, it's a lot to unfold to see how we got there. Well, same thing about a person. You've got to go back and figure out why they're that way. What's interesting to me is that when it comes to sometimes getting things made, we have to [cast color-blind]. I'm like, No, I'm not fucking color-blind! I have a rich history, can you include that? It's a roadmap for how I'm able to write my characters. I don't know why race and culture would not be important to a character. The problem is when I want to go into the room and be black on purpose, the chances of me getting that program on are nil. Typically, an entry point for television creators is when a new network is trying to launch and wants to build off a large demographic to garner some success. UPN, the CW, Warner Brothers at one point in time, they went to black programming so they could go get a demographic, and then as soon as they built their networks, much like America, they get booted out for what they call mainstream. BET is a place for black entertainment, and that's why a show like Being Mary Jane can be on. People say, "Being Mary Jane can be on anything!" Well, yeah, but when I went to pitch it, nobody wanted it.
Do you see that changing at all?
Well, you would kind of be foolish not to. I remember after The Game got a 7.7 rating and then Scandal launched. With those two things, there was a shift in television, especially for black female lead characters. Salim and I personally had been taking a lot of meetings about [how TV executives are] interested. They go, "Whoa, there's something here we've [been] overlooking that can be very successful." Look at Shonda over at ABC, period. Kenya Barris was once a mentee of both my husband and myself, and now look at what he's doing over at ABC with blackish, and then look at what Lee Daniels [has done with Empire]. He killed it. I don't think you can deny what's happening with [this] success now. I think that what's exciting is that there are a lot of outlets but there needs to be a lot more content out there, and I think people are noticing that these shows that are a lot more diverse and being led more diversely are having some success. Look at Jane the Virgin. Honestly, this is America, and TV and film need to catch up.
With the ratings that Empire is getting, it seems crazy that it wouldn't influence future programming.
It is obvious. Where TV feels a lot more diverse, it will be interesting to see what the Emmys reflect this year. There was so much diversity in film this year, and for a lot of those performances in films to be shut out of the awards season and the Oscars was very interesting. There are a lot of successes out there. I don't know how you can be denied from a business perspective, but what about those performances? Those are some good actors paired with some really good writing and direction. Who wouldn't want to see more of that? Why not?
On another note, I'd love to hear how it felt for you to wrap The Game after nine seasons.
I didn't get this opportunity on Girlfriends [which was canceled suddenly in 2008 after eight seasons]. [The characters] got an ending, whether people like the ending or not, they got an ending and the cast, the writers, the directors, the crew deserves that. There's a bittersweetness to it, but there's closure, there's a way to say good-bye and be able to say thank you to whomever you need to say thank you to. It meant a lot to me not to have to call people and tell them the show wasn't coming back or something, but to celebrate it on the way out. What a journey for The Game. To be on two networks, 147 episodes, nine seasons, losing characters. There's a lot that happened.