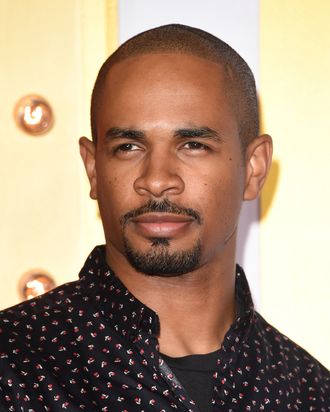 Come back to us soon, Damon Wayans Jr.
Photo: Jason Merritt/Getty Images
Damon Wayans Jr. is leaving New Girl at the end of this season, TVLine reports. He was only on a one-year contract, but no one likes change, least of all TV viewers. Ban change! Recall that Wayans was part of the pilot for New Girl, but in second position to his role on Happy Endings (RIP); when Happy ended, he returned to the show as a special guest-star and was made a series regular for this season. New Girl hasn't always known exactly what to do with Coach, so this isn't catastrophic for the show so much as a bummer for Wayans fans. Can we get this guy on another show, please? Stat?