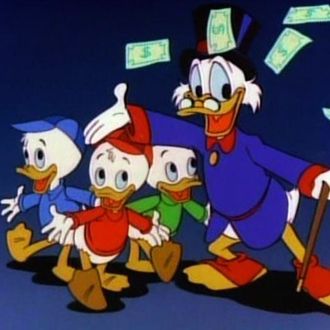 The original DuckTales.
Photo: Walt Disney Productions
In case the Parks and Rec finale didn't convince you that you would only find true fulfillment by bringing a child into the world, Disney XD today announced its plans to bring back DuckTales (a-whoo-ooh!) in 2017. That's the 30-year anniversary of the original show, and oh, by the way, have you noticed that your parents aren't getting any younger? Wouldn't it be nice for your eventual children — not pressuring you, but just saying — to have some memories of them, possibly by watching DuckTales together, just like they used to do with you? The premiere is only two years away, so you'd better get to work.