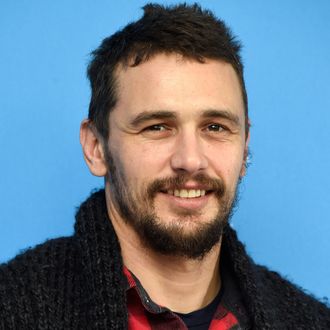 Photo: Pascal Le Segretain/Getty Images
The streaming wars continue to escalate: James Franco has signed on to star in 11/22/63, Hulu's previously announced nine-episode adaptation of the Stephen King novel.
He'll also be a producer on the project, which is from J.J. Abrams's Warner Bros. TV–based Bad Robot Productions. Franco will play the central character in the show, a time-traveling English teacher named Jake Epping who heads back to 1963 on a quest to halt President Kennedy's assassination. While 11/22/63 will be Franco's meatiest TV role since 1999's Freaks and Geeks, he's done plenty of small-screen work since becoming a movie star, including guest turns on General Hospital, 30 Rock, The Mindy Project, and Nick at Nite's Hollywood Heights. Though Hulu has produced some solid shows in recent years — most notably Hotwives of Orlando and the Seth Meyers–produced animated comedy The Awesomes — 11/22/63 represents the streamer's first big prestige play, along the lines of Netflix's House of Cards and Amazon's Transparent.