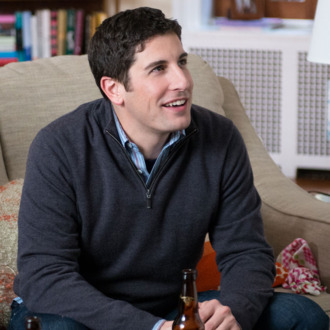 Jason Biggs in Orange is the New Black.
Photo: Ali Goldstein/Netflix
Sayonara, Larry! In news that will likely disappoint very few of the show's fans, Jason Biggs has confirmed that struggling writer and crappy fiancé Larry Bloom will not be back for Orange Is the New Black's third season. "They're not focusing on Larry at the moment," Biggs tells the New York Daily News. "Larry will not be in season three. But there's always a possibility he can come back." Ugh, we hope not; Piper's life outside the walls of Litchfield is the least interesting part of OITNB — even if it was integral to the show's creation. Hopefully, this means that Polly is also not coming back?