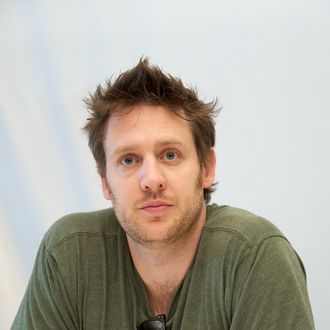 Neill Blomkamp at the "Elysium" Press Junket on April 20, 2013.
Photo: Vera Anderson/WireImage/Getty
After teasing us with some really, really cool concept art via Instagram last month, Neill Blomkamp revealed Tuesday that he might bring his Alien movie idea to the big screen. The art prominently featured Sigourney Weaver's Ellen Ripley character and elicited a mostly positive response from social media. While out promoting his latest film Chappie, Blomkamp told Uproxx he's been wanting to make an Alien movie for years, and it could still become a reality. "Speaking to Sigourney Weaver, when we were doing Chappie, she set off a bunch of thoughts in my head — I had come up with an idea that didn't have Sigourney, it was a different idea. But I spent all of the shooting time with her, it was like, holy shit, that could actually be really interesting," he said.

Blomkamp stressed that he wants to make the movie on his terms. "When I came back to Vancouver, I had an entire year to work on Chappie. And when I wasn't needed in the edit, I could think about Alien." Blomkamp added that he's confident the film would be made almost immediately if he took it to Fox; however, he's admittedly being dodgy. "Sometimes Hollywood just sort of gets to me. I love movies, but Hollywood itself is a difficult animal to negotiate." Keep keeping that faith, you guys.