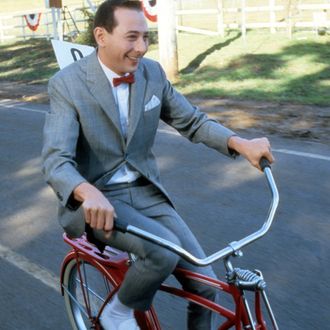 Paul Reubens as Pee-wee Herman.
Photo: Warner Bros./Getty Images
The news has been rumored for a while, but now it's confirmed: Judd Apatow's long-gestating Pee-wee Herman movie is headed to Netflix, the streaming giant announced today. Pee-wee's Big Holiday will tell the story of how "a fateful meeting with a mysterious stranger inspires Pee-wee Herman to take his first-ever holiday." It's being produced by Judd Apatow and Paul Reubens, written by Reubens and Paul Rust and directed by first-timer John Lee (Broad City). "Bowtie is the new black," said "Pee-wee" in a statement. He's on-brand already!