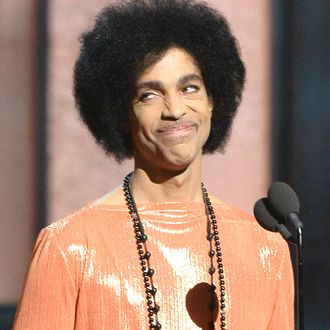 Remember how Prince showed up at the Golden Globes and everyone promptly lost their minds? Well, fast-forward a month to the Grammys and the reaction is pretty much the same. Prince walked in looking like an orange Dreamsicle, with his requisite scepter. Bow down.
That's right: On your feet, plebes.
Of course his reaction is EVERYTHING.