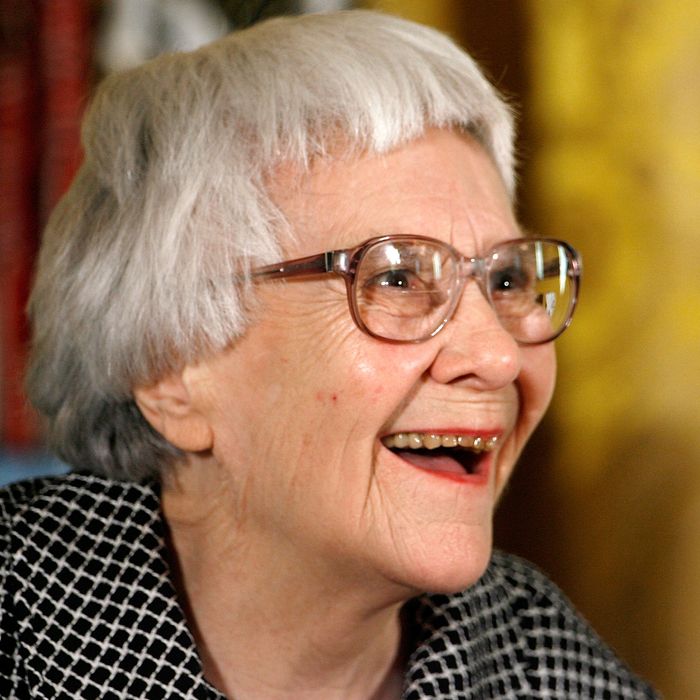 Photo: Chip Somodevilla/Getty Images
It's hard to think of a more pleasant literary surprise than the one we all got today when word arrived that Harper Lee has a new novel coming out. Go Set a Watchman, a sequel to To Kill a Mockingbird, Lee's heretofore only published novel, is set to be published on July 14.
Given Lee's scant output, a second novel is obviously huge news, but the reclusive author also has a small body of published nonfiction work to her credit. The five pieces below represent the entirety of her published writing, apart from Mockingbird. It's not much, but it'll have to tide you over till Go Set a Watchman arrives five months from now.
1. "Love—In Other Words"
This piece, a gorgeous inquiry into the meaning of love, originally appeared in the April 15, 1961 issue of Vogue. 
2. "Christmas to Me"
Lee's reminiscence of receiving a cherished Christmas gift. From a December 1961 issue of McCall's.
3. "When Children Discover America"
 A short essay about teaching children to discover our country. This originally appeared in McCall's in August 1965.
4. "Romance and High Adventure"
A consideration of Albert James Pickett's History of Alabama. Written for the Alabama Heritage Festival in 1983. 

5. "Open Letter to Oprah Winfrey"
In this piece, Lee describes her love of books and the importance of reading. Published in O: The Oprah Magazine in July 2006.