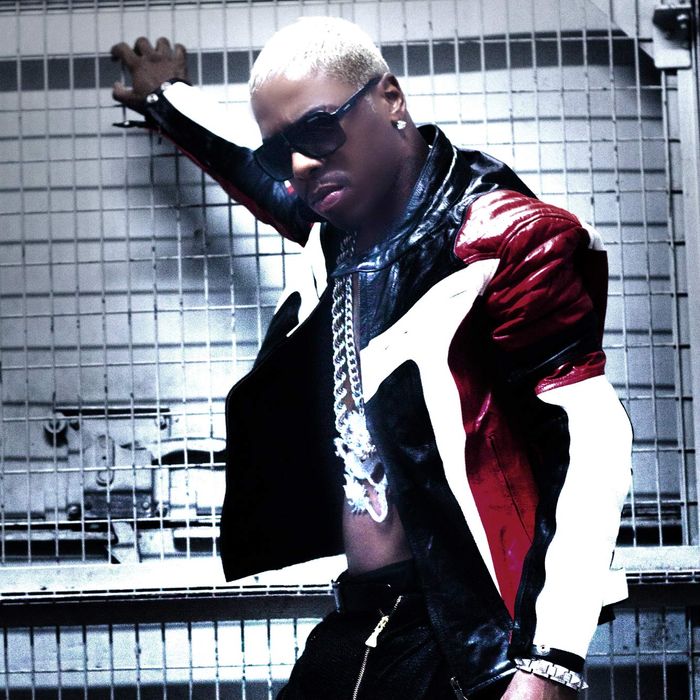 Photo: Massenburg Media/DMG
The year 2000 brought some undeniably memorable moments: Y2K, hanging chads, the quickly shuttered Millennium Dome. And, of course, "Thong Song." Yes, Sisqó's smash-hit of a single from his multi-platinum debut solo album, Unleash the Dragon, which wonderfully celebrated the art of butt floss and has remained a staple of turn-of-the-century playlists. But what was life like for the man himself circa "Thong Song" madness? To find out, Dan Hyman spoke to Sisqó for this as-told-to piece. The Dru Hill singer, who this week releases his first new album in over a decade, Last Dragon, uncovers his favorite memories from the insanity that was his life in the late '90s and early 2000s.
1. I performed for MTV down in Cancún. I think it was the first time I performed "Thong Song" live. I can't remember who the host was at the time. It may have been Carson Daly. And he said that "Thong Song" was the spring-break anthem. From that moment on, it just seemed like it actually was. It's kinda like how with Will Smith's song "Summertime," when you hear it, you know it's summertime. When you hear "Thriller," it's Halloween. When you hear "Thong Song," it's like, boom, it's spring break. It's funny because every time I perform that record, people go back to that exact moment and they act thesame, if not more excited.
2. We were going to the 2001 Grammys and I was in a limo, I believe, with Access Hollywood. I had got nominated eight times. But I didn't win one! Motherfuckers! I still remember that day. It was just so crazy. Every time a category that I was in would come up, everybody crossed their fingers; we really thought we'd at least get one out of the eight. It's a really small list of people who had got nominated that many times. It was like me and Destiny's Child. Actually, Destiny's Child got nominated seven times. The thing that stung the most, though, was the artist Shelby Lynne, whom I was in the category of Best New Artist with, she won and went up on the stage and the first thing she said was, "Thanks, Grammy Board. I've been waiting ten years for this!" I'm like Wait, what? How are you a new artist?
3. In 2001, Michael Jackson flew me out to meet him. That blew my mind. He was working with Teddy Riley at the time; I was working with Teddy at the time also. So he wanted to meet me. From the moment I saw Michael Jackson at Motown 25, I knew that's what I wanted to do. When I met him I was like, "Dude, you are the reason why me and a lot of other artists are doing this." Especially when it comes to urban artists, pretty much everybody came to this world because of Michael Jackson. I was like, "What made you want to meet me?" He was like, "I think you're really talented and will go far." After that, that was one of those bucket-list moments. I was like, "Dude, I'm good. I don't have to even sell another record after that. I met the guy who inspired me to want to do this, and he said I was dope."
4. When Dru Hill wrote [1998's] "How Deep Is Your Love," I freestyled all those verses. (From that moment on, I've never wrote down lyrics again.) And I did that whole Spanglish thing; it was crazy. That was our first No. 1  single. After that song blew up, it was the beginning of the whole Latin Invasion thing in the States. Because the Latin artists were really big overseas, but they hadn't really crossed over mainstream. After "How Deep," Enrique Iglesias and Ricky Martin and everybody came out and had their success.
5. "How Deep Is Your Love" was the title track for Rush Hour. So Dru Hill was flown to Hong Kong to shoot the video. At that moment, we had gotten paid more than any other artist to have a song on a soundtrack. Brett Ratner shot the video, and we had an opportunity to meet Jackie Chan. You know that scene in the second Rush Hour movie where they're all sitting in that room and the ladies come out for the massage? Yeah, that happened in real life. It was incredible! Just chilling with Jackie Chan, Brett Ratner, and some masseuses.