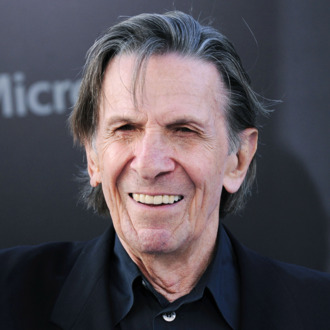 Photo: Nate Beckett/Corbis
Leonard Nimoy, star of Star Trek, has died at age 83, reports the New York Times. The actor was recently hospitalized for severe chest pains and died at his home in Bel Air Friday morning, according to his wife, from end-stage chronic obstructive pulmonary disease, a disease he previously attributed to years of smoking.
Nimoy famously portrayed the half-Vulcan, half-human Spock in the Star Trek series who popularized the phrase "live long and prosper." He also reprised the role in 2009's Star Trek and 2013's Star Trek Into Darkness.