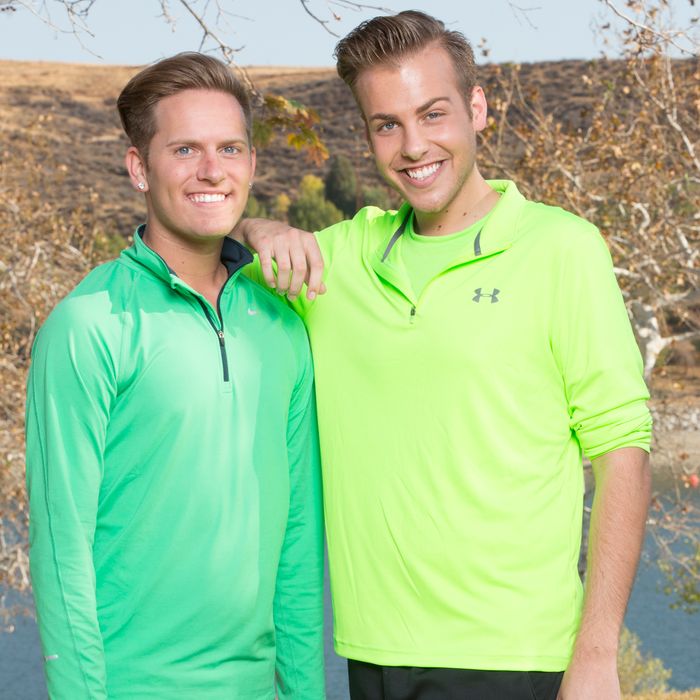 Blind-date couple Bergen Olson (left) and Kurt Jordan Belcher.
Photo: Monty Brinton/CBS
The Amazing Race has spent 25 seasons challenging self-made pairs to a race around the world, but for the first time in the show's history, five of the teams will be created just as the race begins. Their month-long blind date will pit them against seven established couples as they navigate language barriers, 14-hour flights, and questionable food choices. Romance has always been a key element of the race. Only nine of the 25 first-place teams in the show's history were not based in romantic relationships. The show's structure plays on communication, teamwork, and simply knowing when your partner is about to have a complete meltdown and helping him or her survive it — all key elements in a long-standing romantic relationship. While it's definitely more likely that one of the established pairs will take home the prize, we assessed if season 26's five blind dates have a fighting chance, either as romantic partners or co-champions.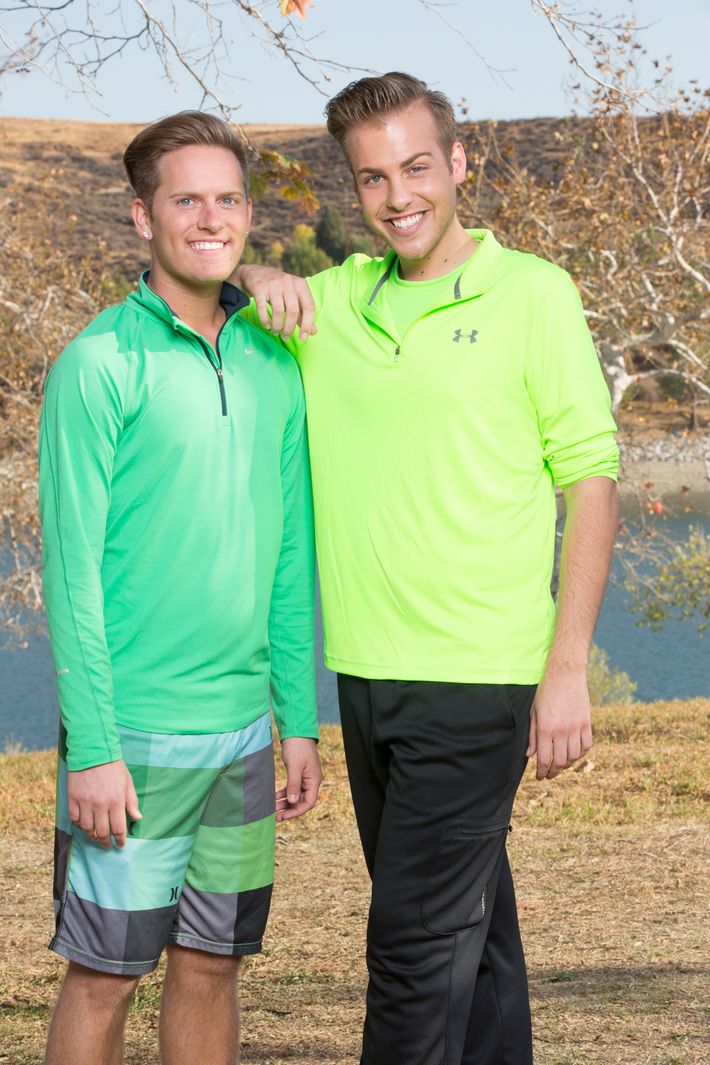 Bergen and Kurt
Bergen is a human resources manager, Kurt is a pageant consultant, and they are the one LGBT blind date of the experiment (Jonathan Knight and his boyfriend of seven years Harley are among the already-established couples). They're also young, at 23 and 24, respectively, and unfortunately already hard to tell apart in clips, with Kurt's Kentucky accent the only help. By the tender age of 23, Bergen has been in "four or five relationships," been cheated on in every one, and spent the last three years "not engaging." Meaning all that drama happened before age 20. Kurt describes himself as having "the testosterone of a man, with the wrath of a woman." So he's possibly going to be insufferable. They've both never been out of the country, which is worrisome for race domination.
Odds on winning: 30 to 1
Odds on staying together through the race: 10 to 1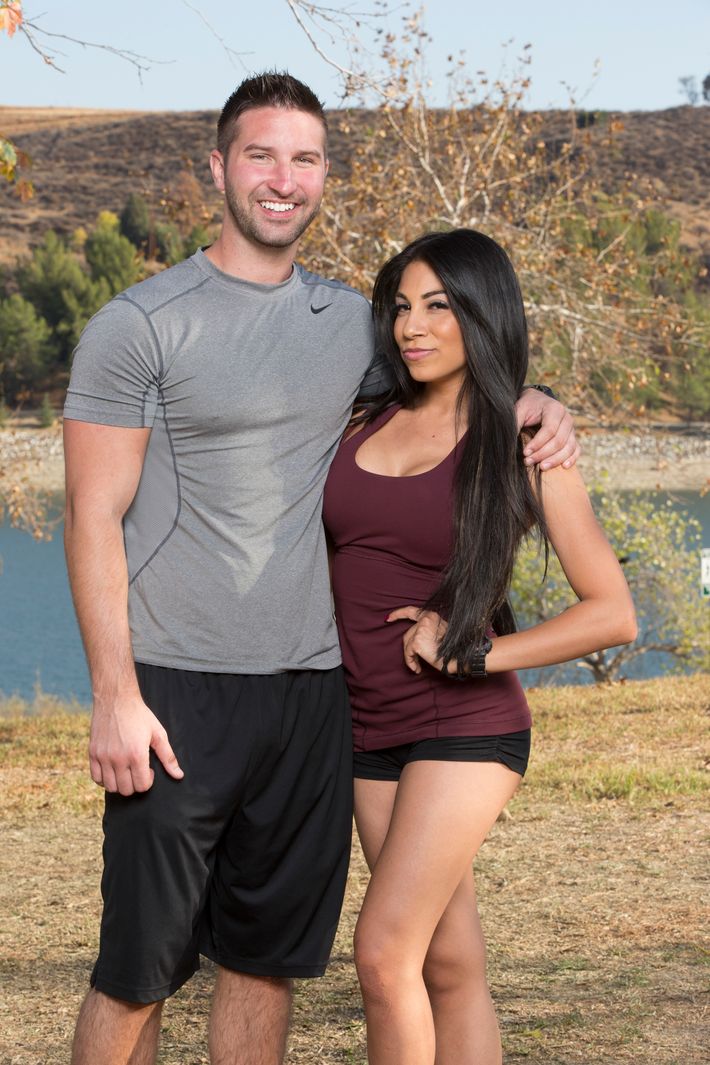 Jacklyn and Jeffery
Jacklyn is a professional dancer from Las Vegas, a showgirl, and Jeffery is a sales-account executive from Tampa, so they already appear to have a wide gap to cross to get onto the same playing field. This pairing might be doomed from the start. Jeff, as a salesperson, says he's always in high-stress situations. He doesn't have much of a filter. He doesn't think he's great at building things. Jackie, for her part, has never even been on a blind date before, so she doesn't know how awful this could be. She doesn't want someone to control her or say anything to her "negatatively." She's not afraid to put a guy in his place. It possibly goes without saying that they're going to be a train wreck. But sometimes train-wreck pairings can go far. The safest bet is they get into at least one screaming match during the competition.
Odds on winning: 20 to 1
Odds on staying together through the race: 90 to 1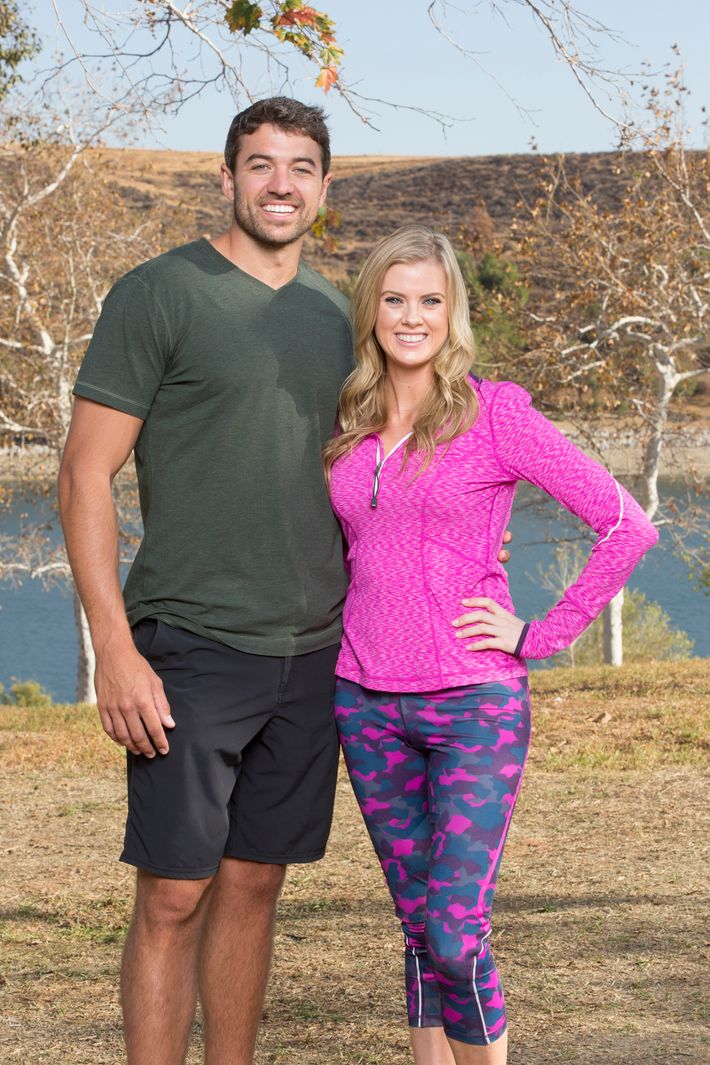 Laura and Tyler
Laura is a talent booker; Tyler is a mobile-app developer. Both live in SoCal, so they are the most likely to actually be able to continue a relationship after the show ends. However, in Tyler's intro video, he tells us that "laziness and nagging" are his deal-breakers, and Laura tells us that she doesn't think she would have gotten so far in her career if she wasn't "somewhat bossy." That's a big red flag from the get-go, plus, Laura's turning 30 while on the race and sees it as "an amazing, crazy story."

Odds on winning: 15 to 1
Odds on staying together through the race: 10 to 1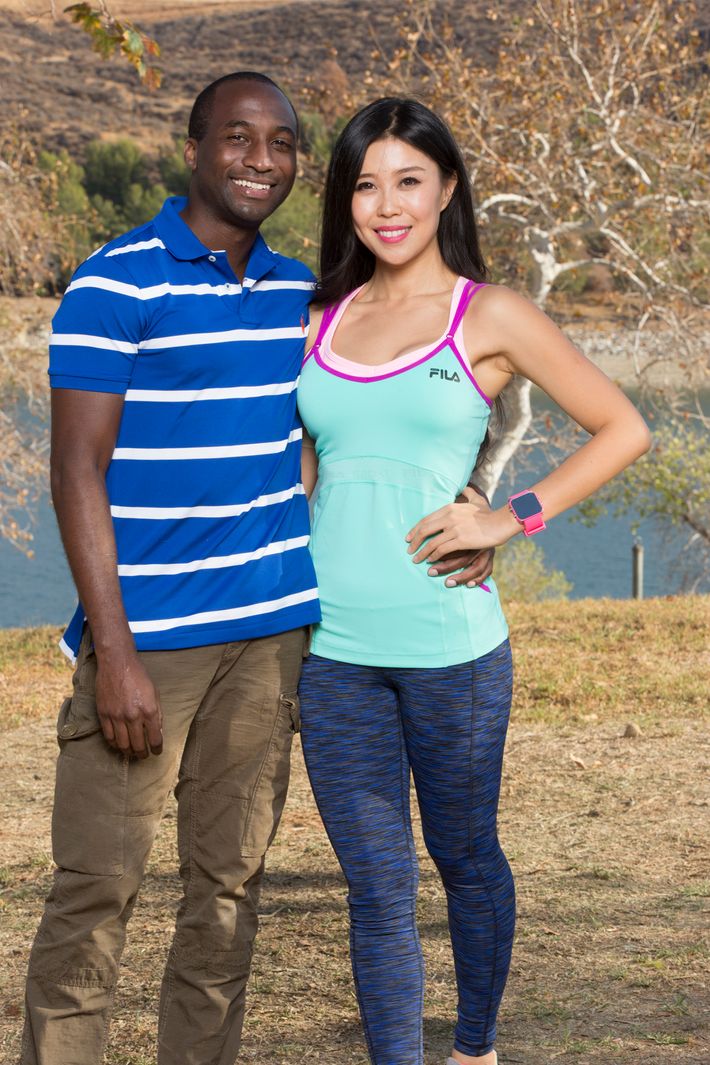 Jenny and Jelani
Their names sound like they're an adorable set of twins, a big plus for TV-couple stardom. Unfortunately, they've got the entire country between them — Jenny is a "blogger and lawyer" from Los Angeles, and Jelani a lawyer from New York. Common interests are good, but is one of them going to want to retake the bar just for love? Their profession means they're book-smart, and hopefully the type to pay attention to the fine print in clues, often a downfall for frantic teams. The only big red flag: Jenny is newly divorced, splitting from her high-school sweetheart of ten years only one year ago. If that doesn't become an issue, they're actually super well-matched and could go far.
Odds on winning: 8 to 1
Odds on staying together through the race: 7 to 1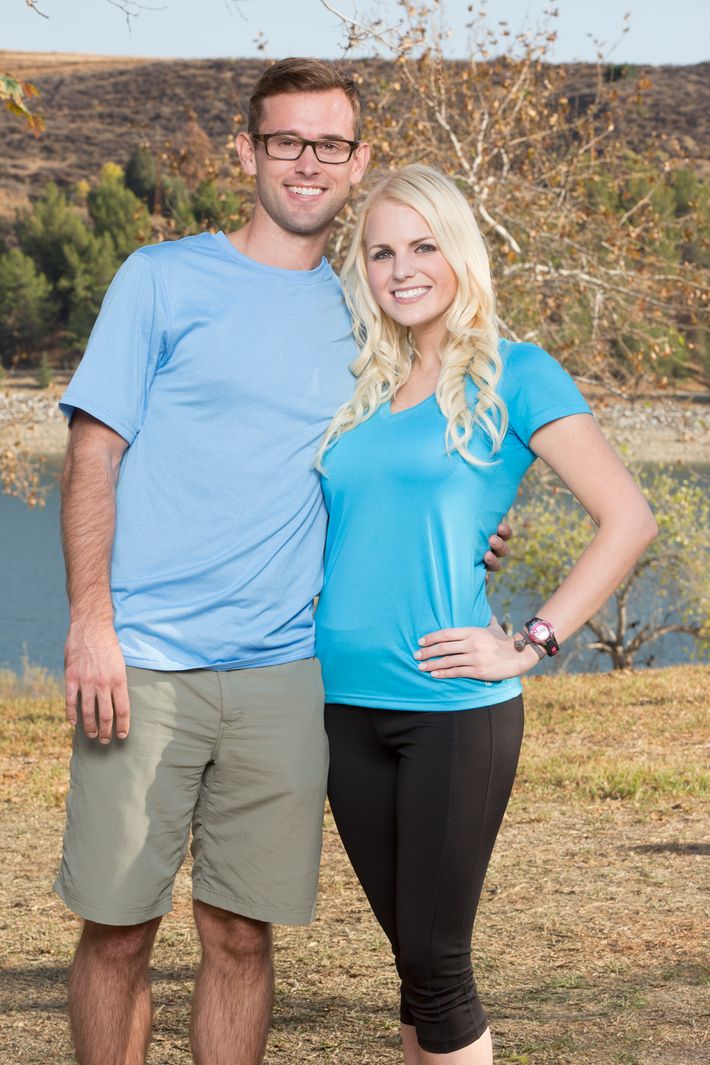 Hayley and Blair
Hayley is a registered nurse and Blair is a navy physician, so we know they have common interests. Hayley feels the most like a Bachelor contestant who wandered onto the wrong set, with shades of Race darling Mallory, who spent several seasons competing with her father. Blair is also truly adorable, rocking a nerdy-cute glasses-chic vibe. A military background will help them in strength challenges, a doctor's background means smarts, and Hayley's bubbly nature will make other teams like them. They seem like the most sensible and well-matched pair. Hayley and Blair are the ones to watch, at least out of the gate.
Odds on winning: 5 to 1
Odds on staying together through the race: 3 to 1