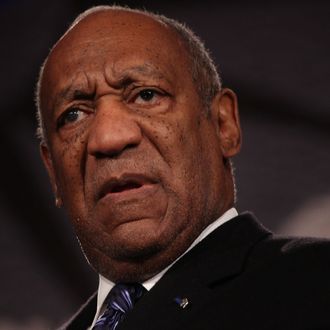 Photo: Spencer Platt/Getty Images
Another day, another set of allegations to add to the ever-expanding list of Bill Cosby accusers. On Thursday two more women, former models Linda Brown and Lise-Lotte Lublin, came forward at a press conference with attorney Gloria Allred to accuse the comedian of sexually assaulting them on two separate occasions more than 20 years ago. Brown says Cosby drugged and raped her in 1969 at a Toronto hotel when she was 21. "He has a Dr. Jekyll and Mr. Hyde personality and if you trust him then he has fooled you as well," she noted at the press conference.
Lublin says Cosby drugged her at a Las Vegas hotel in 1989, when she was 23, which she says caused her to black out and later wake up at her home with little recollection of the previous events. "Bill Cosby appears to think that rape is a joke," she said. "Let me tell you something, Bill, I'm not laughing." This now brings the current tally of Cosby accusers to 28.