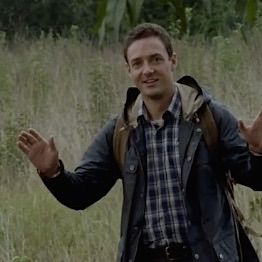 In the final moments of last night's The Walking Dead, a stranger walks up to Maggie and Sasha, calls himself a "friend," and proclaims he has "good news." All suspicious words to Maggie and Sasha, who both hold him at gunpoint.
This friendly stranger's name is Aaron, played by Ross Marquand, and he should be familiar to Walking Dead comic-book readers: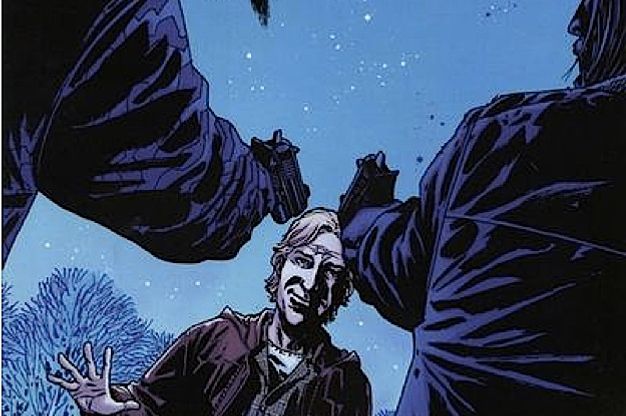 He first appears in issue 67 as a member of the Alexandria Safe-Zone community whose job it is to recruit new Alexandriates. His mission here? Rick and the gang! Robert Kirkman had previously teased that a gay character from his comic-book series would appear in the second half of season five, and Aaron — who has a boyfriend named Eric in the comics — looks to be our man.
This post has been updated to clarify that Aaron is not the first openly gay character on the show. Tara Chambler was!