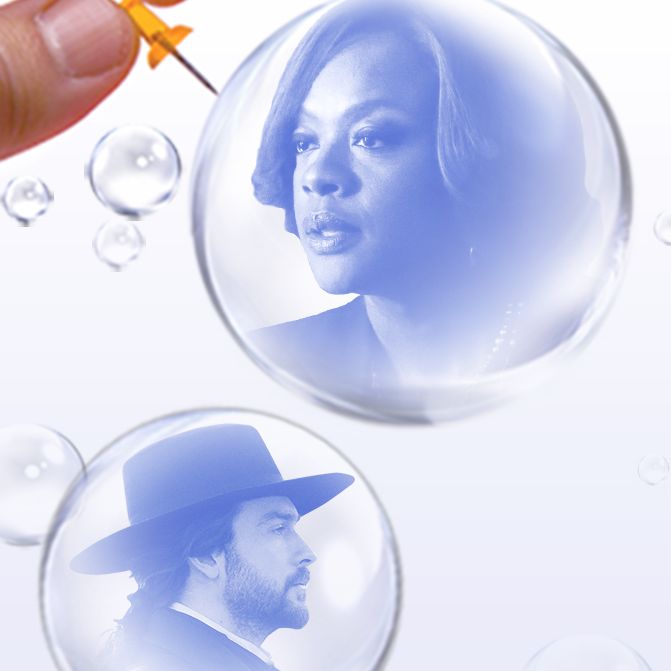 Life on the bubble.
Photo: Maya Robinson and Photos by ABC, FOX, NBC, and CBS
NBC said "nyet" to Allegiance late last week, pulling the dumbed-down version of The Americans from its lineup and effectively canceling the Thursday-night drama. It was a tough blow for the show's producers and its roughly 6 million viewers, but at least their suffering is over. For about two dozen other new and veteran broadcast series, life is all about that bubble, that bubble: Ratings this season haven't been good enough to merit an early renewal, but the numbers also aren't awful enough to force their respective networks to yank them from the air or otherwise confirm their cancellation. In other words, they're in limbo. As is our tradition here in the land of Vulture, the time has come for us to assemble a list of these so-called "bubble" shows. We crunch the Nielsen numbers, take stock of the cultural buzz, look at the overall state of each network's prime-time schedule, and examine the shows' financial underpinnings. And then, all that data in hand, we run the shows through our time-tested Bubble Meter and wait for it to spit out a numerical score representing each one's odds of making it to another season. The perfect score of 10 means the show's renewal is as certain as Fox's phenom Empire (renewed after two weeks!); the low rating of 1 means its future is as gloomy as Fox's barely watched and dead-as-a-doornail freshman comedy Mulaney. 
Before scrolling down to the ratings, keep in mind the usual caveats: Already-renewed shows (CBS's Scorpion, for instance) and those that were pulled, burned off in bad time slots, and/or outright canceled aren't put into the Bubble Meter. (That's why there's no Selfie, Mulaney, or Red Band Society.) Unless we've identified a financial issue, veteran shows whose renewals are formalities at this point are also missing from the list (no need to worry about Modern Family, Hawaii Five-0, or anything Dick Wolf cranks out.) We also excluded "event" series (Fox's Gracepoint and NBC's The Slap) and didn't bother with reality shows, animated shows, and anything from the CW. (The usual rules of renewals simply don't apply to those shows). We're also avoiding any midseason series which haven't aired at least five episodes (not enough data). Also, fans and producers of new ABC shows that are clearly hits shouldn't be offended by seeing those shows on our bubble list: We know that How to Get Away With Murder will be back. But ABC boss Paul Lee refuses to give any of his shows early renewals, so we had no choice but to include them here.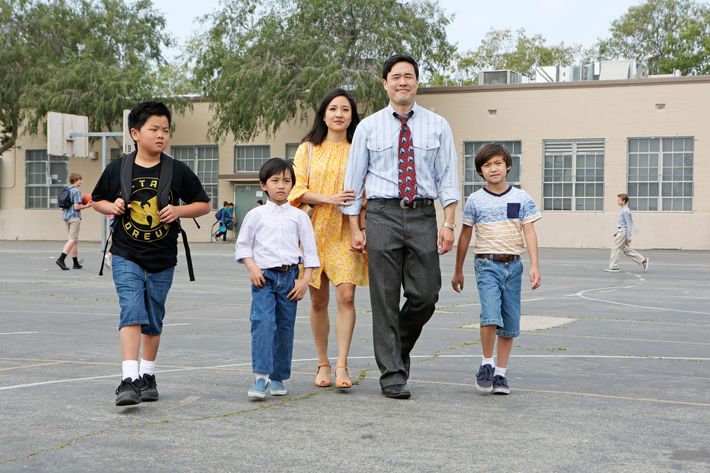 Fresh Off the Boat (ABC)
Even some inside ABC worried that the network's scheduling of this show on Tuesdays, away from all the cool kids on ABC's Wednesday family-comedy block, might doom it. Instead, the adaptation of Eddie Huang's memoir has been a surprisingly solid performer, outdrawing NBC and Fox's Tuesday comedies and generating demo ratings not far below what ABC's The Middle does in the 8 p.m. lead-off slot on Wednesdays. Daylight saving time could ding Fresh's numbers in the weeks ahead, but after a month on Tuesdays, the show seems to have found a loyal core audience (and has amazing buzz). Barring an unexpected collapse, it'll be back next fall — and hopefully relocated to Wednesdays, where it might grow into an even bigger hit. (See also: The Goldbergs.)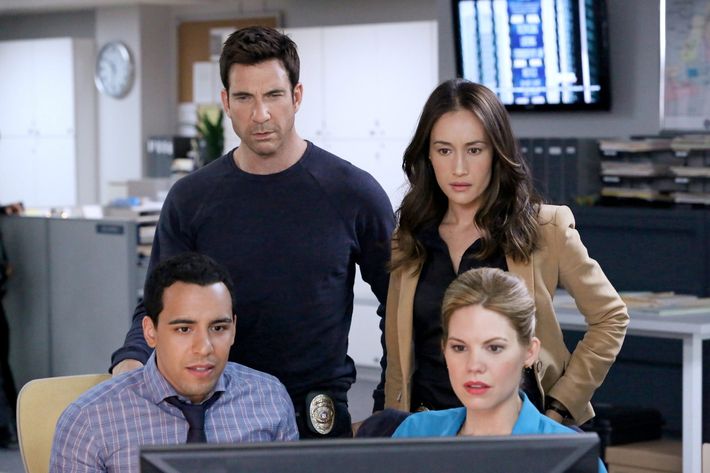 Stalker (CBS)
Its numbers are so-so, and in its premiere, CSI: Cyber did much better in the 10 p.m. Wednesday time slot. CBS is also developing a Criminal Minds spinoff that would be a perfect fit with the Wednesday original. Death is stalking Stalker.
Bones (Fox)
Its high production costs after so many years — and the fact that Emily Deschanel and David Boreanaz are never shy about asking for raises — means renewals are never guaranteed. But the show's still-solid ratings and Fox's lack of drama hits (save Empire and Gotham) mean season 11 is very, very likely.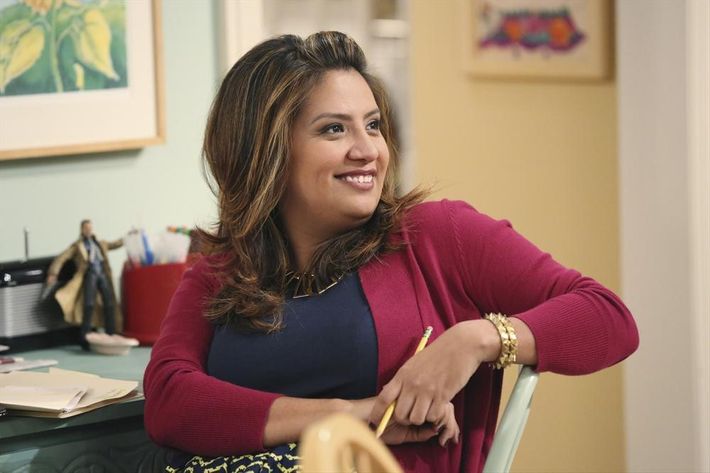 Cristela (ABC)
Here's the good news for this first-year comedy: Its average weekly audience this season (including DVR replays) is a solid 6.2 million viewers, which is nearly 20 percent ahead of the 5 million the now-dead The Neighbors attracted on Fridays at 8:30 p.m. last season. And among viewers under 50, Cristela has also improved on the show it replaced more weeks than not. Unfortunately, those demo ratings are still pretty small, and the show's progressive portrayal of a strong, young Latina woman isn't a perfect tonal fit with its lead-in, the Fox News–friendly comedy, Tim Allen's Last Man Standing. Worse, Cristela is produced by an outside studio, which means that ABC doesn't have any particular incentive to be patient. Its fate will depend on how well its ratings hold up in the final weeks of the season— and whether the network has a good year developing new comedy pilots.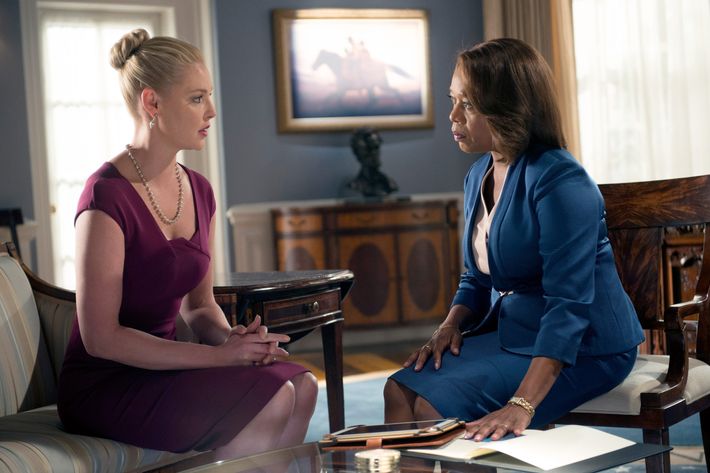 State of Affairs (NBC)
One of the season's biggest disappointments: Despite being given a massive marketing push and NBC's best time slot (Mondays at 10, behind The Voice), Katherine Heigl's comeback drew fewer viewers under 50 than CBS's ancient-skewing Friday night duo of Hawaii Five-O and Blue Bloods (and barely outperformed NBC's forever-struggling Parks and Recreation). It will not be back.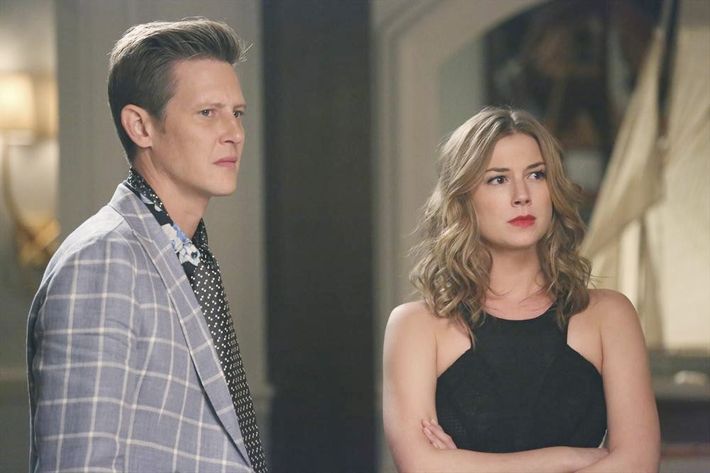 Revenge (ABC)
Its same-day audience fell below 4 million viewers for the first time when it last aired in January, increasing the odds that ABC will finally bring Emily Thorne's twisted saga to a conclusion. But while odds favor cancellation, a few factors might work in favor of a return. The show's audience is engaged and passionate, and it's the kind of series — a female-driven soap — that fits right into ABC's brand of addictive serials. We've also heard talk that producers have pitched ways to reboot Revenge, perhaps allowing ABC to hold on to a brand name it loves while inviting viewers who've drifted away from the series since it bowed four years ago to return. Maybe the Alphabet could combine it with another Disney property: Marvel's Agents of R.E.V.E.N.G.E., anyone?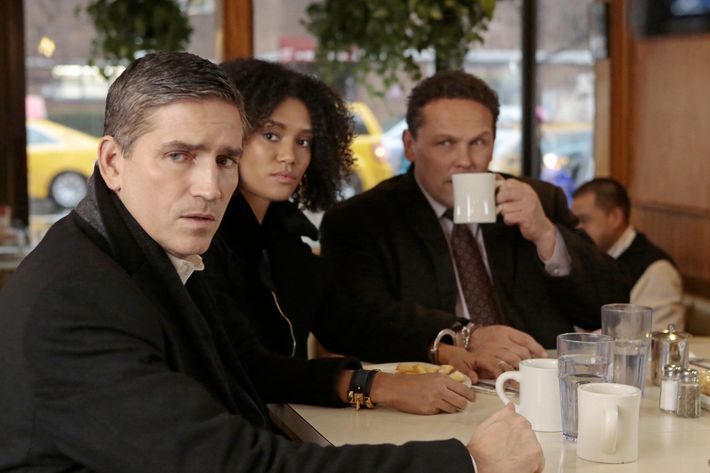 Person of Interest (CBS)
At most networks, this show's fate wouldn't even be in question: It averages 13.6 million viewers each week, and its demo numbers are okay. But CBS has ten other shows with either the same size (or larger) audience. And the Eye owns most of those shows, allowing it to make hundreds of millions from rerun sales. Person is the property of Warner Bros. TV, and it's headed into its fifth season — a time when the cost to produce shows tends to go way up. If CBS can find a way to keep production costs on Person in check, and if its new series development is just so-so, there's a good chance it'll find a way to make season five. If not? The show's toast (at least on CBS).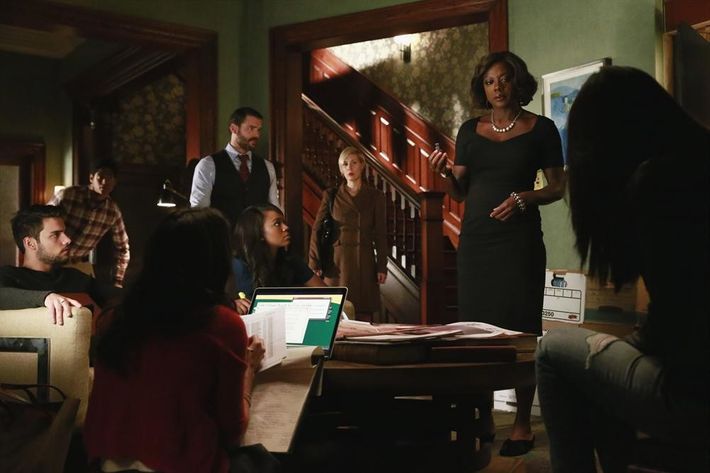 How to Get Away With Murder (ABC)
We only include this show because ABC refuses to officially announce its renewals before it sees its development for the next season. But it's the second-highest-rated newcomer this season. It's coming back.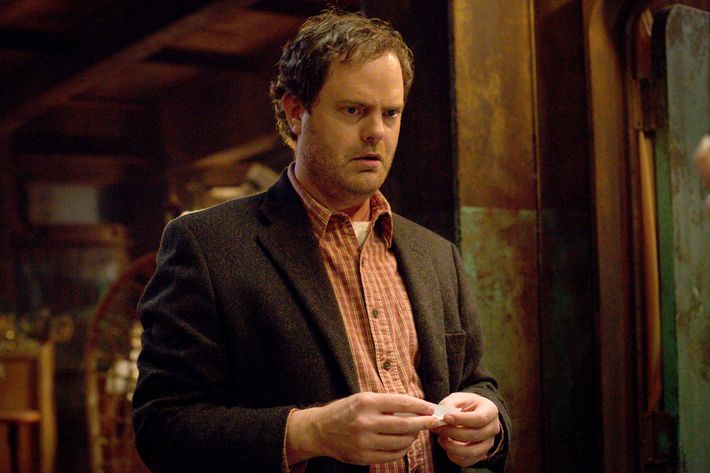 Backstrom (Fox)
Same-day ratings have been disappointing, even with a somewhat resurgent American Idol as a lead-in. But Fox loves producer Hart Hanson, and the show's audience so far has been steady (if modest). New episodes of Hanson's Bones will soon replace Idol as a lead-in. It's still a long shot, but if Backstrom turns out to be a good fit with that show, it might yet find a way to return.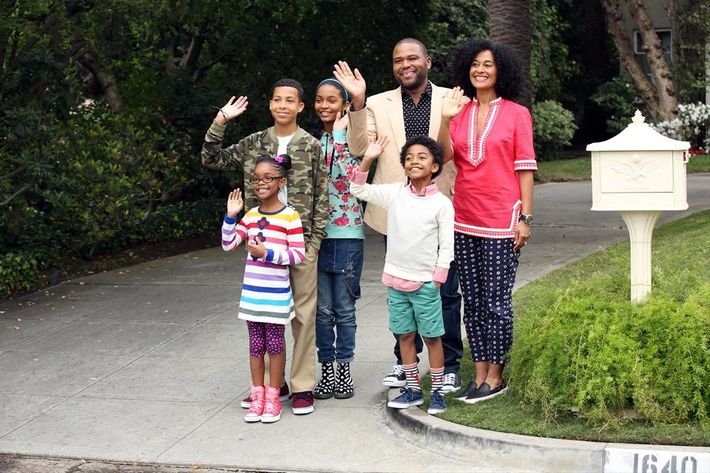 black-ish (ABC)
Its numbers started fading a bit in December, but it's still doing better than any post–Modern Family comedy ABC has tried in the 9:30 Wednesday slot for years. It's coming back.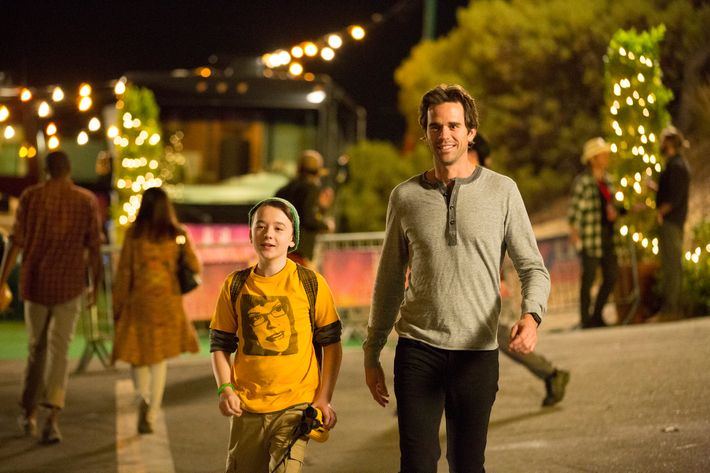 About a Boy (NBC)
NBC loves exec producer Jason Katims, so much so that any show of his (Friday Night Lights, Parenthood) can never be completely written off. And the Peacock literally has no veteran comedies left in its arsenal, which means execs might decide they need to bring something back next season.  But Boys' already modest audience shrank when it was moved to 9:30 p.m. Tuesday last fall, where it no longer benefited from a direct lead-in from The Voice. There's only the slightest sliver of hope NBC will keep the show alive.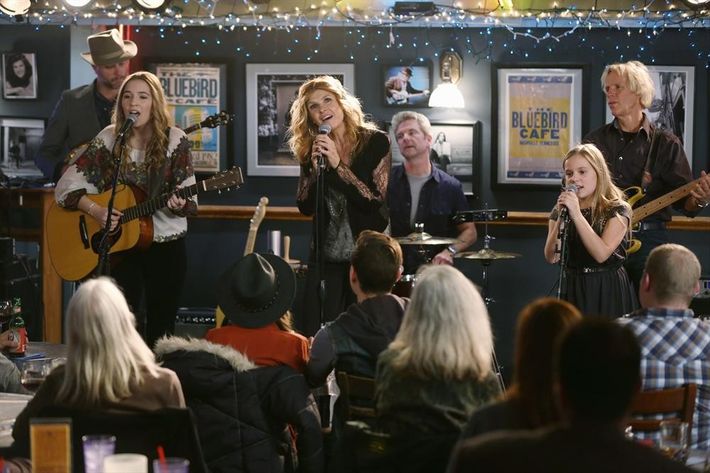 Nashville (ABC)
The country sudser is a modest ratings performer, even counting the considerable bump it gets from DVR replays. But ABC execs love the show, and more important, the network produces it in-house via its ABC Studios division. As a result, there's financial incentive to produce a fourth season and maximize whatever potential Nashville has from syndication. It's a slight favorite to return.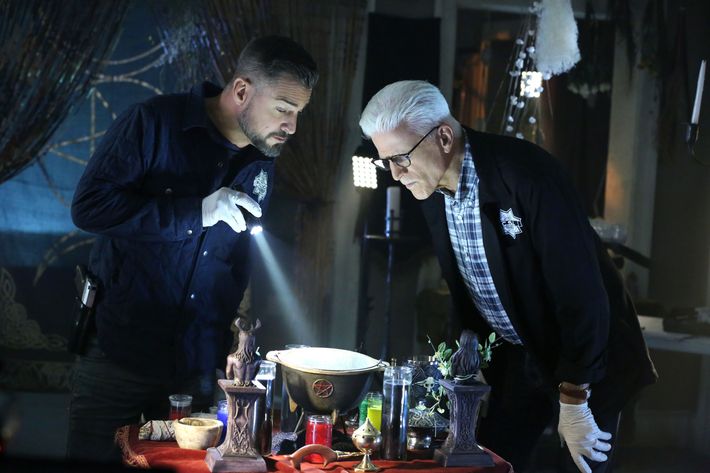 CSI: Crime Scene Investigation (CBS)
The mothership of the crime franchise is included here only because of its advanced age and past rumblings that CBS could be ready to bring the show to an end. But with Battle Creek off to a disappointing start in the 10 p.m. Sunday slot where CSI had been airing, it's looking even more likely the Eye's Vegas detectives will find at least a few more murders to solve next season.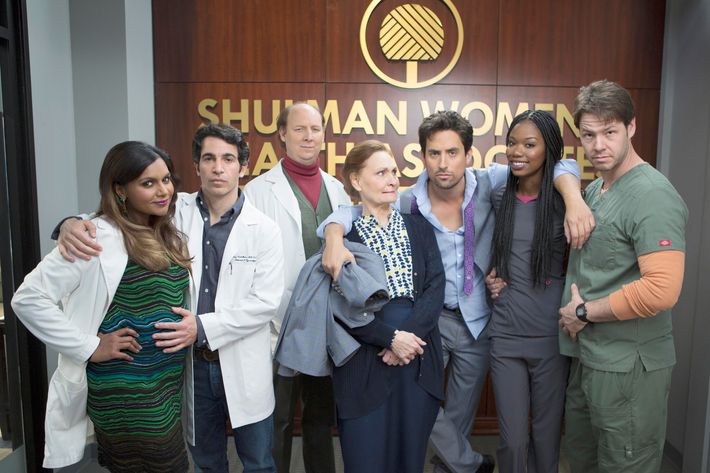 The Mindy Project (Fox)
Fox had planned to only air 15 episodes of the show this season, so when the network decided to increase that episode count to 21 last November, it provided hope among fans of the perpetually on-the-bubble show: Maybe new Fox chiefs Gary Newman and Dana Walden would be as supportive of Mindy as former Fox boss Kevin Reilly. But all the buzz coming from inside the hallways of Fox suggests that the network is ready to move on, and that the show's failure to grow in the ratings — in fact, its numbers are down a bit — means it's hard to see Mindy making it to season four. (And perhaps star/creator Mindy Kaling is assuming this will happen: Mindy and Danny moved from couple to parents in record time.) That said, Mindy still holds on to almost all of the women 18–34 viewers who watch lead-in New Girl. If the network's comedy development doesn't produce a new show that would seem a safe bet to pair with New Girl, Fox may decide to order one last batch of episodes.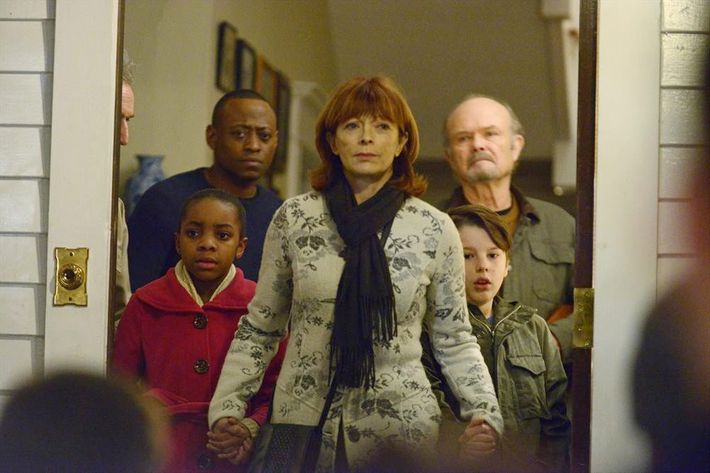 Resurrection (ABC)
Within less than a year, the show's audience went from 14 million same-day viewers at launch to an average of barely 3 million for its final four episodes this January. The dead shall not rise again.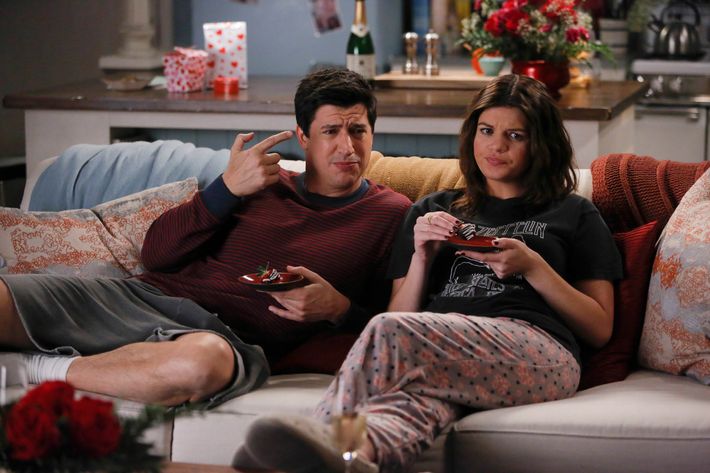 Marry Me (NBC)
Nope.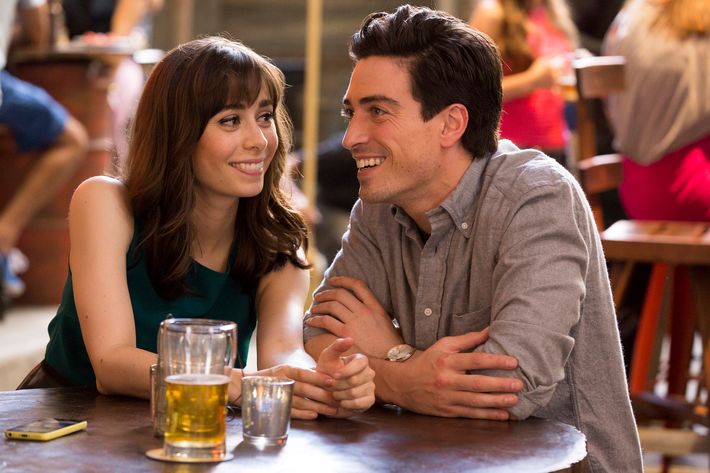 A to Z (NBC)
Double nope.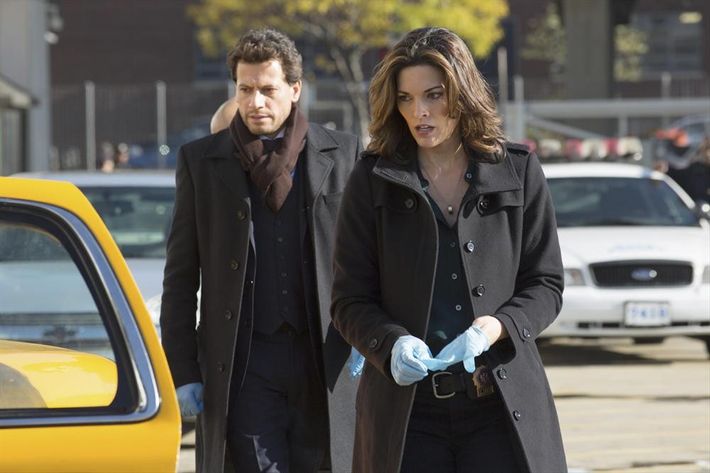 Forever (ABC)
Its audience skews older than ABC might like, but once DVR replays are tallied, the show reaches over 8 million viewers each week — more than Agents of S.H.I.E.L.D. Network execs like that it mixes fantasy elements into its procedural core, and with new 10 p.m. drama successes few and far between these days, Forever has distinguished itself by not flatlining. There's room for growth here, and it's likely ABC will give the show more time to do just that.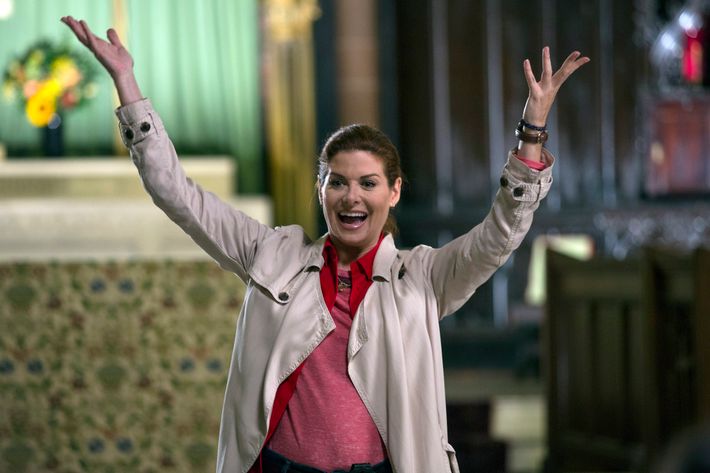 Mysteries of Laura (NBC)
Critics hated this show. (She's a mom! She's a cop! She's a MomCop!) But viewers — especially slightly older ones — actually got into this lighthearted drama starring Debra Messing. The show is averaging just under 10 million viewers, which is more than long-running vets such as Bones and The Middle, and just about a million fewer than Wednesday-night companions Law & Order: SVU and Chicago P.D. Granted, Laura does much worse with viewers under 50, NBC's target audience. But given the network's paucity of new hits this season, NBC executives are likely to take the moms who love Laura and run with 'em into a second season.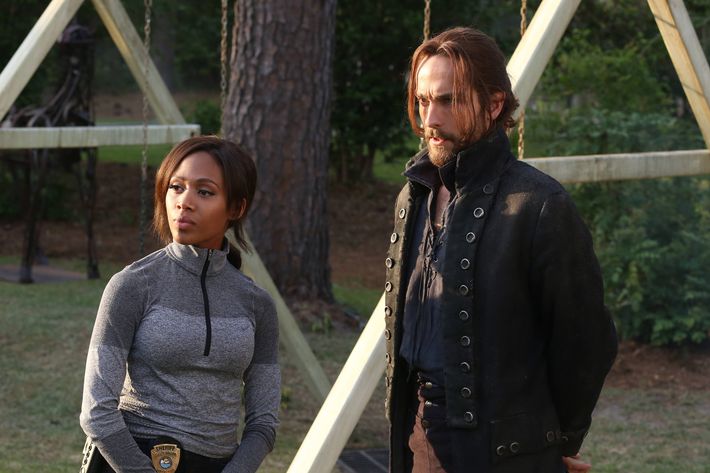 Sleepy Hollow (Fox)
Ratings took a dive, as did the show's quality (at least in the eyes of some fans). But Fox believes in this show and its stars. Unless its drama development is remarkable, Sleepy will not sleep with the fishes any time soon.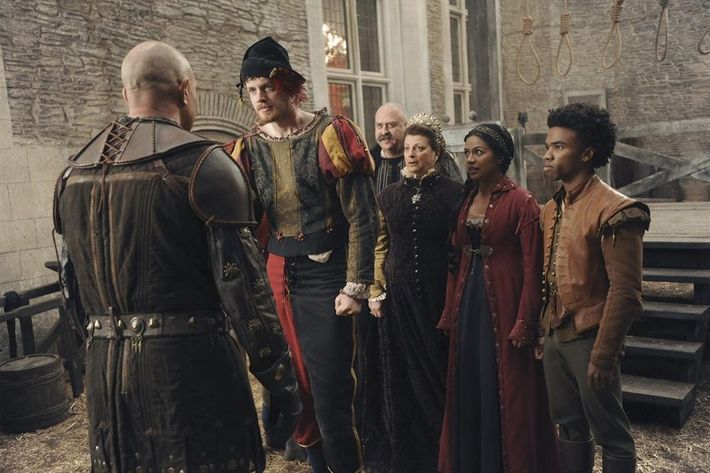 Galavant (ABC)
Despite a huge promotional push last winter and solid premiere rating, this musical comedy saw its audience decline sharply over its four-week run. But: It's a favorite of ABC chief Paul Lee, and it did serve as a nice way to keep the Once Upon a Time slot warm while that show was on hiatus. It truly could go either way.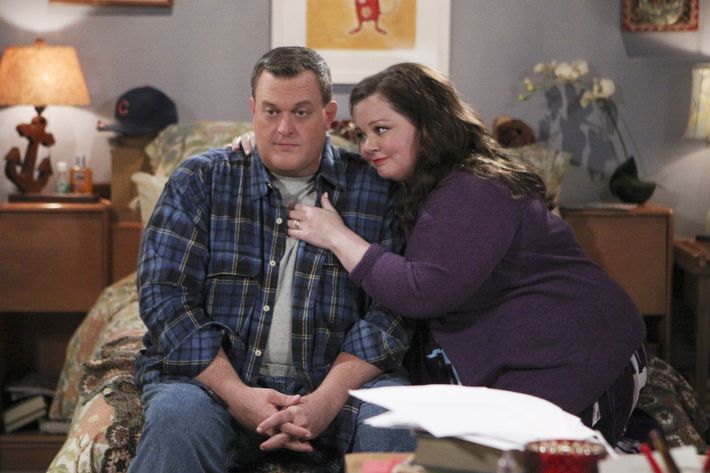 Mike & Molly (CBS)
It's become a solid utility player for CBS, boosting the network whenever newer comedies strike out. It might not be on the fall schedule next season, but it will almost surely be back (unless star Melissa McCarthy decides to beg CBS and producer Warner Bros. to let her out of her contract).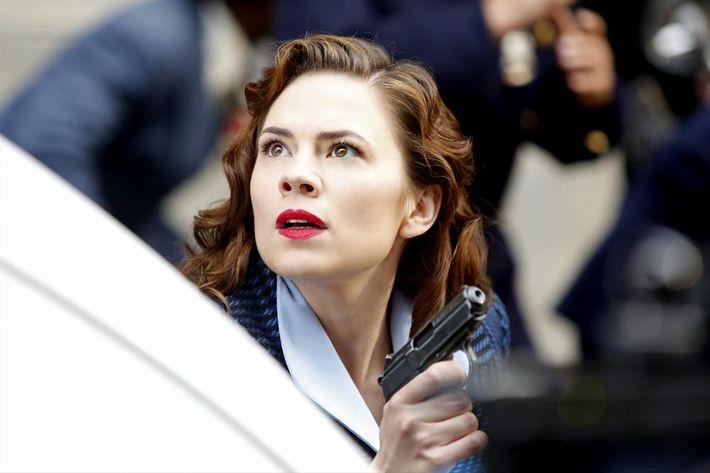 Agent Carter (ABC)
This short-run Agents of S.H.I.E.L.D. replacement/companion series actually drew slightly more viewers than S.H.I.E.L.D. itself (though those viewers were a bit older). Marvel is a hugely important brand for Disney parent ABC, so odds are good the network will find a way to make more episodes next season.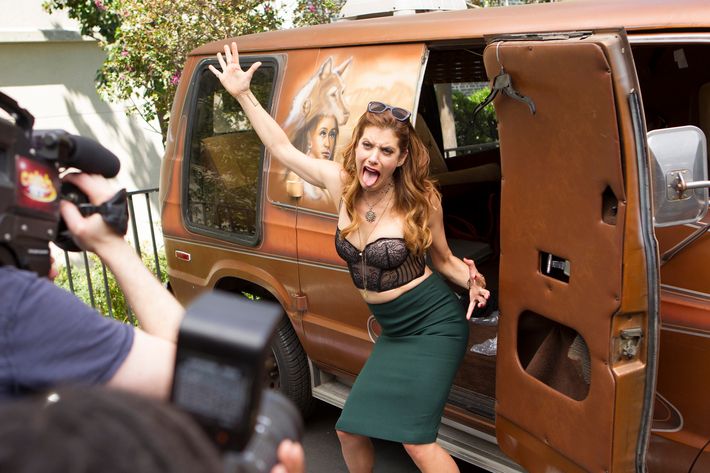 Bad Judge (NBC)
It was widely reported to be canceled, but like Marry Me and A to Z, NBC technically still has the option to bring it back for a second season. Is this likely? No. But of all of NBC's failed freshman sitcoms, this vehicle for Kate Walsh seems the most logical for a last-second, out-of-the-blue reprieve. Peacock brass love Walsh, and while the show's demo ratings were tiny, its overall audience of 4.9 million viewers actually makes it NBC's most-watched comedy this season. (Really.) NBC can do better than Bad Judge, and if its comedy pilots turn out well, the network won't have any trouble moving on. But if they don't, well … stranger things have happened.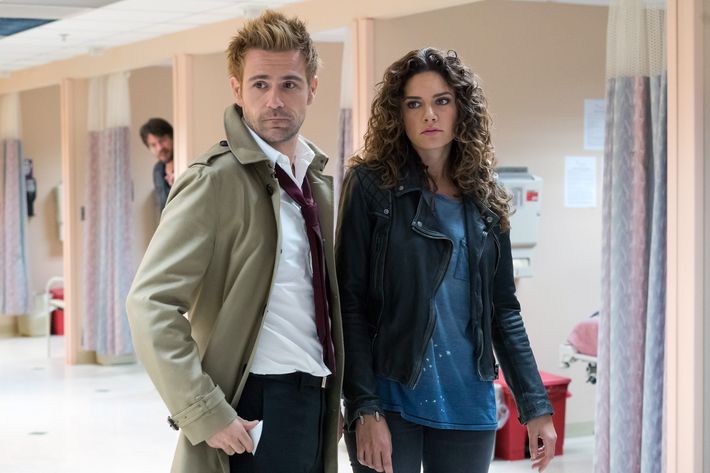 Constantine (NBC)
The superhero renaissance didn't extend to this NBC Friday-night drama, which rose neither hell nor respectable ratings in its first season. Peacock brass had hoped it would make a good fit with the similarly spooky Grimm, but those viewers didn't seem interested in a demon detective. (Go figure!) And yet, NBC is also aware that Friday nights are a terrible night to launch a new show, and that many of the young men who might have been into this show probably never knew it existed. Given how poorly NBC has done launching new dramas this season, and considering Constantine at least has some brand awareness, there's a (small) chance the network might try to give it a second chance on another night.