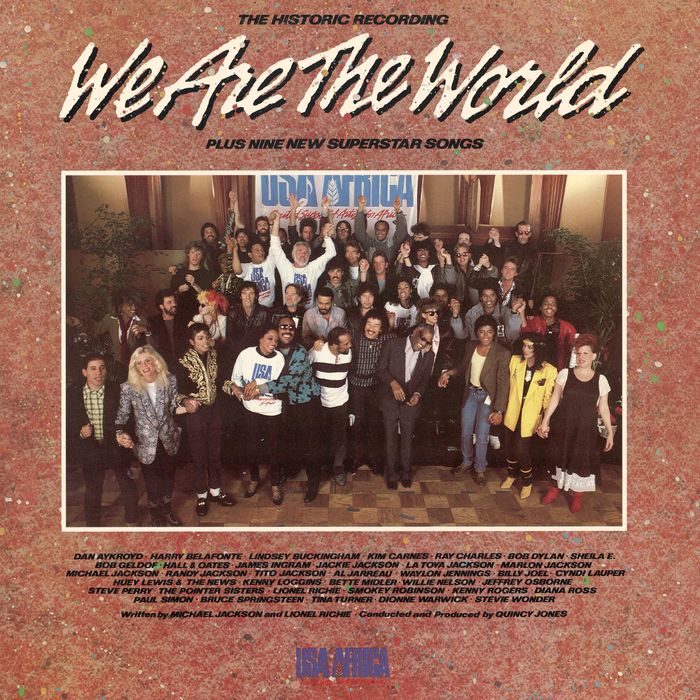 Photo: Blank Archives/2005 Getty Images
Thirty years ago tomorrow, a time came when over 40 musicians heeded a certain call. The call was to come to a studio in L.A. and record a song — a song so epic, so star-studded, so unabashedly schmaltzy it will never be forgotten. That song, "We Are the World," went on to sell more than 20 million copies and raise over $63 million for humanitarian aid in Africa. Though notable and good, its charitable work is not its legacy. "We Are the World" is known for being a wonderful, delightful, ever-entertaining hot mess of celebrities jockeying for attention and the ability to say their voice did the most for Africa. So, to mark this tremendous anniversary, Vulture will officially decide whose contribution was most important (and whose was the least).  
37. Bob Geldof
You know what this song is missing? Prince. According to legend, the reason Prince decided not to participate is because Bob Geldof called him a "creep." Send your hate mail to the Boomtown Rats.
36. Waylon Jennings
Jennings reportedly threw a hissy-fit during the recording, when Stevie Wonder suggested they include a line in Swahili. How dare you, Waylon?
35. Paul Simon
34. Billy Joel
This is nothing against their bodies of work outside of "We Are the World," but boy, do Joel and Simon phone it in. In Joel's case, it appears the pressure not to mess it up got to him. He doesn't Joel it up — there's not even one "ach." It was like he didn't get the memo that people were going to try to sound cool. Simon, on the other hand, is just so listless, so unaffected, with the words seeming to just fall out of his mouth with no oomph behind them. And when he moves out of the way for Kenny Rogers to sing, he makes a "sure, I guess" face.  
33. The News
We get that it's a band and they're probably cool dudes, but come on, we would've been fine with just Huey Lewis. Give us not the News and not the weather. 
32. Kenny Loggins
In the '80s, Kenny Loggins's music seemed to be in every film soundtrack from Caddyshack to Top Gun. But in this room, his success in the movie biz is overshadowed by bona-fide musical legends. He's nervous, and you can tell. He overcompensates, trying too hard when it's his turn to sing. 
31. Dan Aykroyd
People really, really liked the Blues Brothers in the '80s. Otherwise, Dr. Raymond Stantz would not have been invited.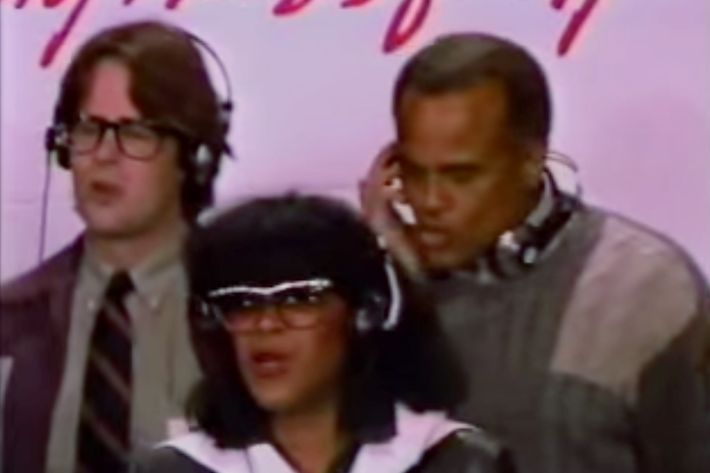 30. Smokey Robinson
29. Bette Midler 
How did these two legends not get solos? How were these two given essentially the same role as Dan Akyroyd? We are putting them this low out of protest. 
28. Kim Carnes
27. Al Jarreau 
These two got solos?! You don't need Bette Davis eyes to see that's effed. It's not that they do a bad job, but who was like, "We need to get Jarreau on this track"? Carnes is maybe more offensive because she got to sing during the song's best part — that rocking breakdown that starts with MJ singing, "When you're down and out." 
26. Jeffrey Osborne
Who?
25. Bob Dylan
Bob Dylan, as we know, does not like when singers add extra notes to songs. He also doesn't like it when critics talk about the fact that he can't sing, so we are going to move on …
24. Sheila E.
Sucks that Prince couldn't come, but Sheila E.'s cool. No complaints here.
23. John Oates
Poor Oates. Always an Oates. They couldn't even let him stand behind Hall when Hall took his solo.
22. Tina Turner
Tina Turner feels a little sleepy here, like she's not that into following James Ingram or having to sing next to Billy Joel. It's a shame she was given such a boring part of the song to sing. This could have been a great moment for the Acid Queen, but instead she was sorely underutilized.
21. Daryl Hall
Hall does a solid job really Hall & Oates–ing the melody. He represents the midpoint of the soloists. Everyone below him did a really good job; everyone above, not so much.
20. The Jackson 5 (other than Michael)
The Jacksons' appearance gave the thing a real family vibe.
19. La Toya Jackson
If this were released today, #LaToyasHeadband would be trending.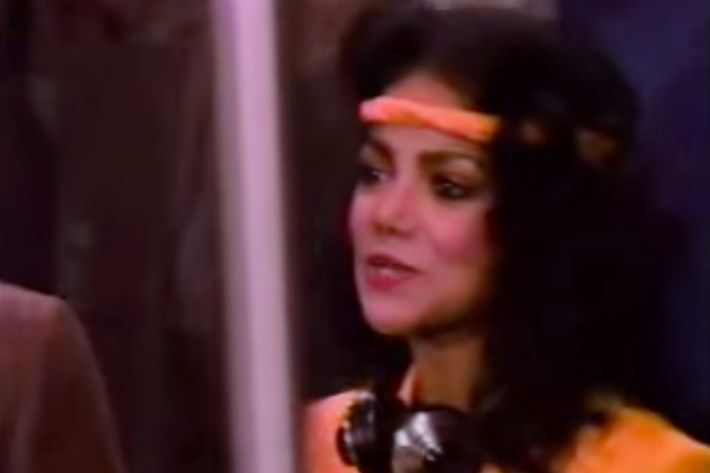 18. The Pointer Sisters
The female harmonies were definitely better than the male ones. You could say they're on point, but you shouldn't.
17. The band
Let's hear it for the band. Special shout-out to the dude from Toto on synths.  
16. Willie Nelson
There's no telling how much pot Willie Nelson smoked before he entered the studio, but it's a lot. At least he got to sing a line, though. Fellow Highwaymen member Waylon Jennings was put in the chorus with the plebes (that's what you get for stepping to Stevie). 
15. Steve Perry
Steve Perry wants this to be a different song, preferably a song about the smell of wine and cheap perfume. His voice sounds nice, though! 
14. Kenny Rogers
Kenny Rogers was one of the first two singers asked to participate, and the original vocal lead tracks (done by MJ and Lionel Richie) that were later used as a guide for the soloists were recorded at his studio. Not only that, but Rogers nails his solo and generally seems like the person having the most fun.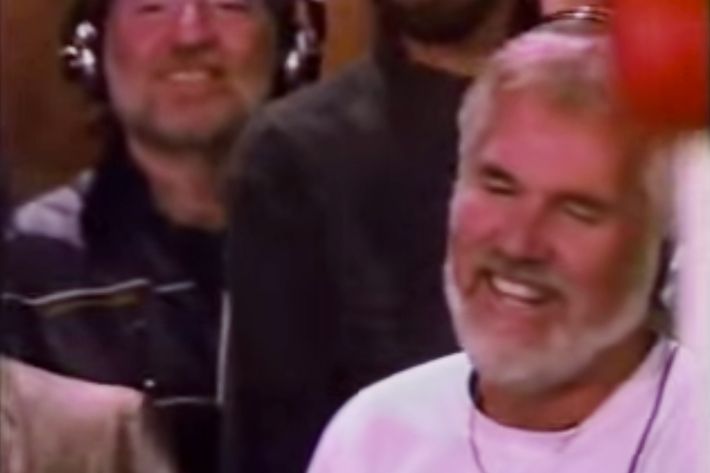 13. Diana Ross
Look, Diana Ross is Diana Ross: You know she's going to bring it. But maybe her best moment was in the chorus, when she and Stevie hold hands and lift them together triumphantly. "We did it!" their arms said.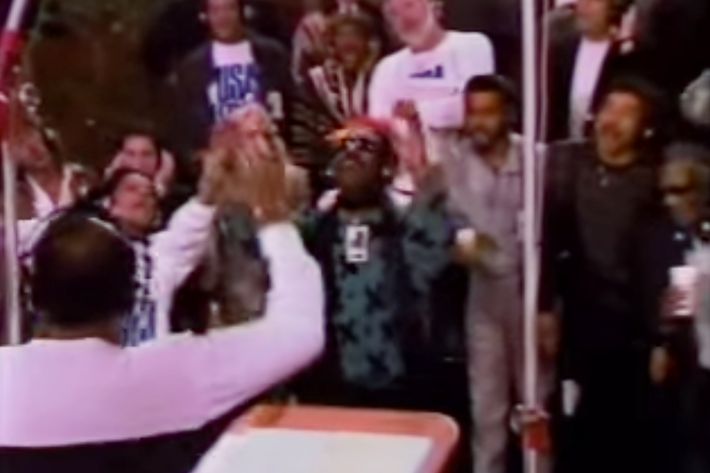 12. Quincy Jones
Quincy Jones was working on the music for The Color Purple but took some time off to produce "We Are the World." His verifiable musical genius surely serves as the backbone of this song. And he had to wrangle all these monsters. That being said, you don't break the top ten for waving a baton around. 
11. Lindsey Buckingham
There's magical Fleetwood Mac dust floating around that studio, and it's all coming from Lindsey Buckingham's hair. (These were the Eraserhead years.)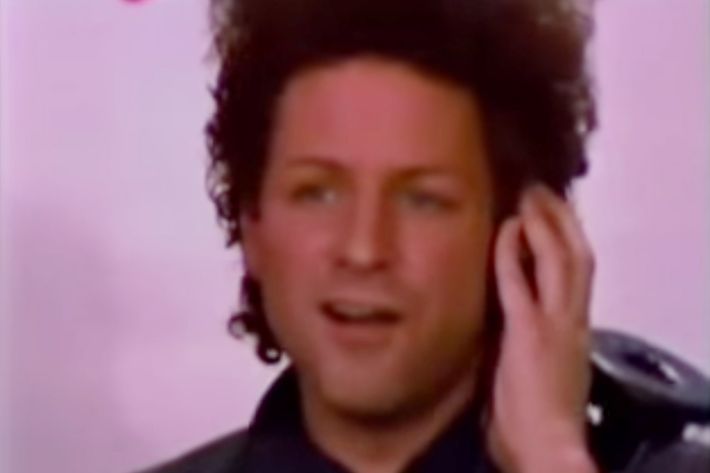 10. Dionne Warwick
From this point on, all the singers are beasts — people who brought it like singing charity songs was going out of style. God, Warwick sounds great here. Not as look-at-me as her fellow top ten, but undeniably great. Her tone must've raised $8 million alone.
9. Huey Lewis
He sounds so good, it's almost worth him dragging the News along. Almost! Lewis had the benefit of having his solo be during that killer breakdown we mentioned before, singing, "If you just believe, there's no way we can fall." Woof! You feel the power of love.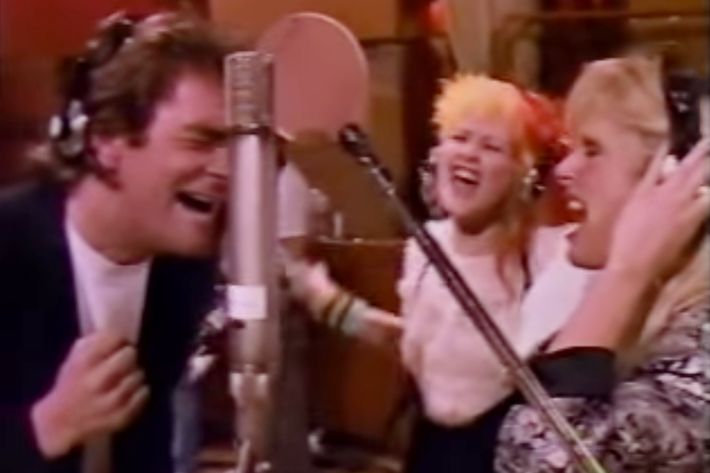 8. Lionel Richie
Richie wrote the song — or a least the melody (as it's contested who did what). Richie recruited Michael Jackson. Richie sounds smooth as hell. Richie does this: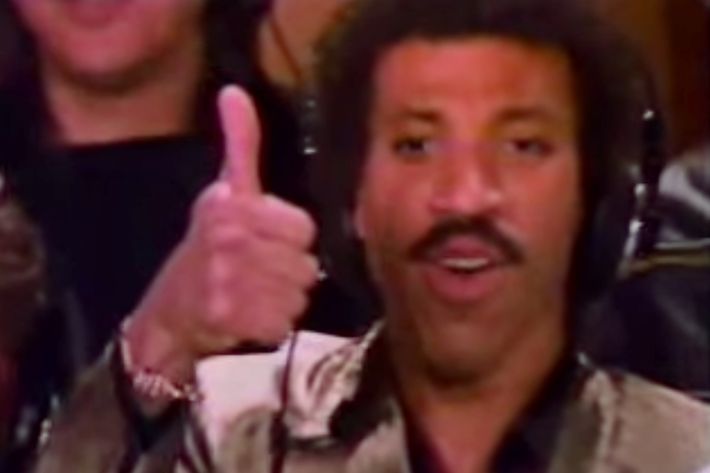 7. Ray Charles
If Quincy Jones is the conductor, Ray Charles, on piano, is the bandleader, urging the chorus to give us a little bit more when some people — Paul Simon — are trying to phone it in.
6. Harry Belafonte 
Inspired by Band Aid's "Do They Know It's Christmas," Harry Belafonte decided to form his own supergroup to help raise money to fight famine in Africa. Though he doesn't have his own verse and only performs in the chorus, without him, "We Are the World" wouldn't have happened.
5. Bruce Springsteen
The Boss really brings his A game here. Look at those neck veins!
4. James Ingram
James Ingram, people. Ingram goes toe-to-toe with Ray Charles, singing a call-and-response, and he comes out on top. He gives it everything he's got and a little bit more. He sings like this is really his one chance to be remembered, because it was. When he sings, "We are the ones who make a brighter day," you're like, "Yeah, you do." It's time for a James Ingram comeback!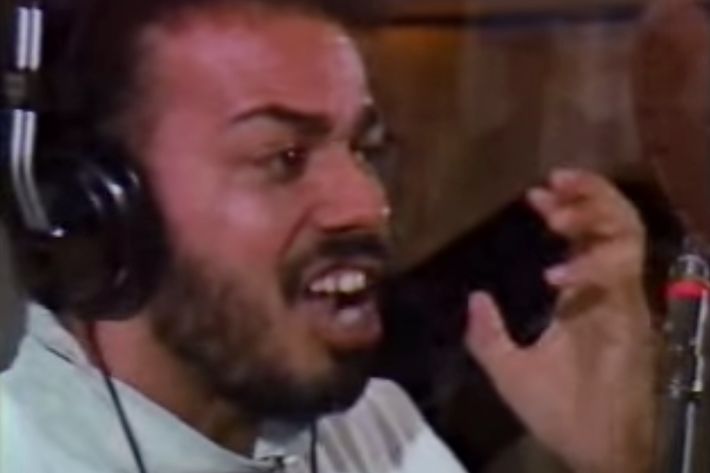 3. Cyndi Lauper
Cyndi Lauper's enthusiasm and commitment cannot be contained — just look at the way she squirms while singing her lines (or just look at her hair). Lauper comes into the song with a ferocious appeal for change. Her passion is electrifying. She basically wants you to know that she means business, and you had better open your goddamn wallet because too many people are dying.
2. Michael Jackson
Michael Jackson was the biggest pop star in the world at this time, and it's fair to say that without his participation, "We Are the World" could have been a flop. Thriller, his sixth studio album, had been released just a few years before, turning the entire music industry inside out with record-breaking sales. Jackson hardly needed the publicity or the extra commitment, but when Lionel Richie called, MJ packed his sequin glove and silver socks and committed not only to guesting on the song, but to writing it as well. The lyrics are pretty puerile, but they're simple enough for over 30 of the biggest pop stars in the world to sing. As far as his performance goes, though his first chorus is lackluster, he and his velvet jacket with sweet gold embroidery own that breakdown, a.k.a. the song's single most exciting moment.
1. Stevie Wonder
It has to be Stevie. Stevie Wonder was the first artist asked by Richie and Rogers (after Belafonte asked them). The two Rs felt Wonder would instantly bring credibility to the project, and they were right. Wonder is transcendent, as his big solo (after the awesome call-and-response with Bruce) makes you forget for a second that the song isn't good. The melody and especially the rhythm of the vocal remove a lot of the inherent cheesiness. And if that wasn't enough, he also reportedly lightened the mood. He joked that if the recording wasn't done in one take, he and Ray Charles would drive everyone home. Stevie, you are our world.