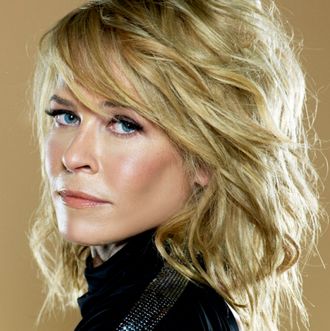 Chelsea Handler.
Photo: E! Entertainment
In an Esquire interview, Chelsea Handler revealed that Bill Cosby might have had plans to "Cosby" her, as she put it. Handler said that roughly a decade ago, the two were doing stand-up in Atlantic City and were staying at the same hotel. During some down time, Cosby asked one of the hospitality staffers to fetch her because the now-embattled comedian wanted to meet with her in his suite. "I said, That's really weird. I don't want to go alone. I go, I don't know him. So the three guys I was with — thank God these guys were with me … I brought them up with me to his room and thank God I did, because now I know what would've happened if I went up there alone," she recalled.
One of her friends who was with her at the time texted her recently: "Do you remember that night we went up to, or that afternoon we went up to Bill Cosby's and you were so freaked out you made us come with you? … Hello! You could've been one of his victims if we weren't there." Although Handler didn't shed any light on what this meeting was actually like, she used Cosby's name as a verb and told Esquire that because of the interaction, she believes it's pretty obvious he's guilty.