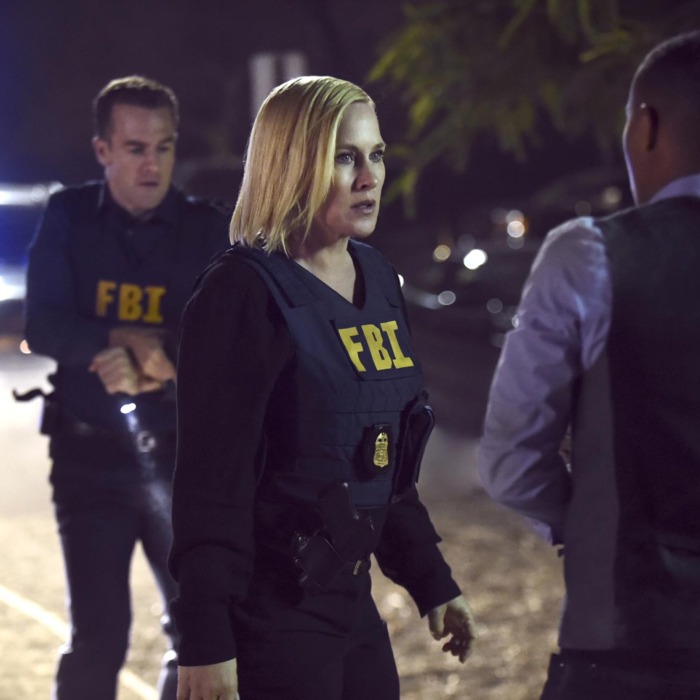 Patricia Arquette on CSI: Cyber.
Photo: Ron P. Jaffe/CBS
This week on CSI: Cyber, there's a killer en route. That's what the episode's called: "Killer en Route." It's like when you hail an Uber and the app says, "Your driver is on their way!" but instead of a normal driver, it's a killer.
It should probably be noted that unlike roller-coaster hackers, predatory drivers on services like Uber and Lyft are a real thing. So kudos to CSI: Cyber, in its third episode, for jumping right into serious controversy. Can't wait to see how that deft CSI touch handles this complicated issue.
We begin in Boston, where everyone just walks around on their phones constantly hailing rides on Zogo.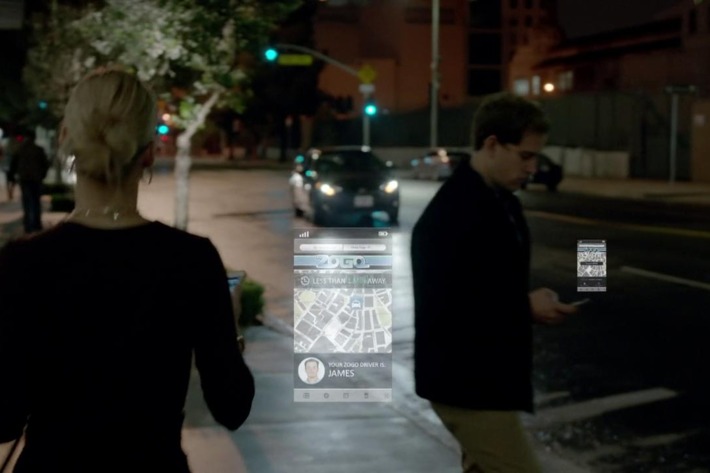 That actually makes sense in Boston considering the T stops running at like 10 p.m. If you think about it, maybe the real killer … is public transit systems that don't run 24/7 …
A businessman, Cade Matthews, gets into a Zogo. Yet somehow his ride is also canceled.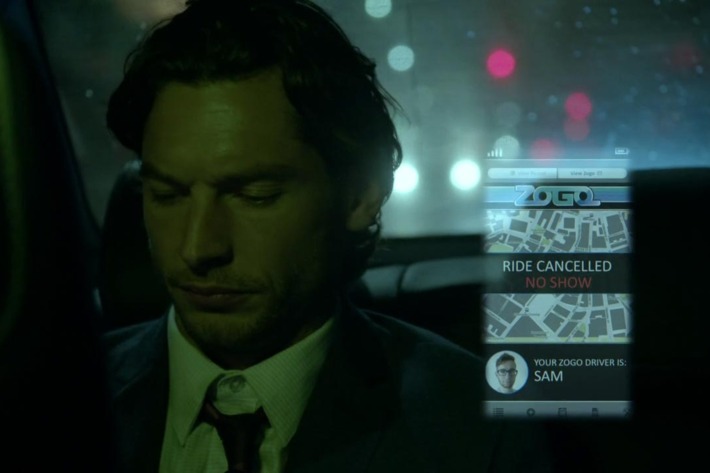 Whoa. Whoooooaaaaa. Something computer-y is going on here! The driver won't let him out of the cab. He pulls into a dark alley (always a bad sign) and kills Cade (also a bad sign).
Turns out that Cade was employed by a private military contractor and was working on secret government projects. His phone and all of his electronic devices were wiped, and the killer also left a toy block in his mouth.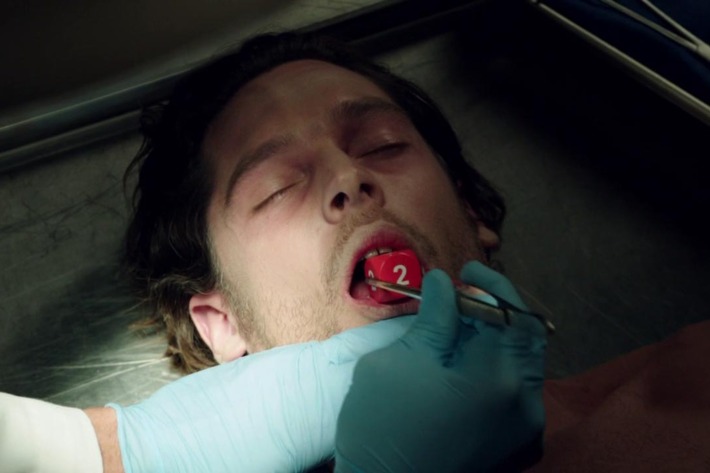 Sure! Anyway, it turns out that Cade himself wiped all of his data before he died in order to protect confidential data. Like this:
Fun hacker fact: You can type the word "DESTROY" into any program and it will delete all of the data. Try Gchatting the word "DESTROY" to your friends. This is a real thing that leading tech companies don't want you to know.
Krumitz investigates Cade's Zogo account, because even though Cade is dead, his spirit lives on in apps. According to Big Data, five different drivers picked him up. "He couldn't have been in five cars all at the same time," one of them observes, like a goddamn genius.
Mundo and Nelson head to the Zogo offices, which you can tell is a start-up because they have an air-hockey table. They request the names of the drivers, but the Zogo guy says that he doesn't have their data because the drivers are technically not employees.
Then the Zogo guy goes what I would call Full Kalanick:
I can't give you the names because they're not our drivers. They're independent contractors who use our service. We just supply the app. … We are not responsible nor are we liable for any transportation services provided by the drivers. That is clearly stated in our terms of service agreement. We are a software company that links drivers to passengers. We provide an app. We're an idea company.
Much like the real Uber CEO, this guy's a scumbag. Uber's the worst. Bow Wow knows what I'm talking about.
James Van Der Beek also knows what I'm talking about.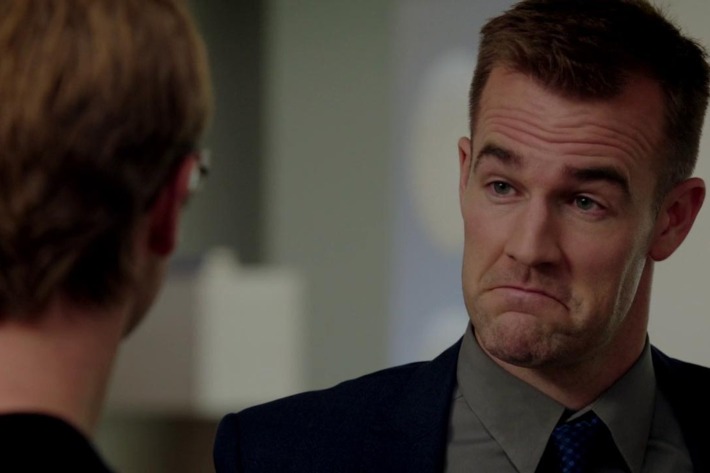 They eventually get the names of the drivers, all of whom have an alibi. Agent Ryan figures out that someone was diverting cell-phone traffic. She yells, "Ghost car!" and everyone just kinda knows what she means. "Ghost car!" Do you know what that means? Maybe this will help.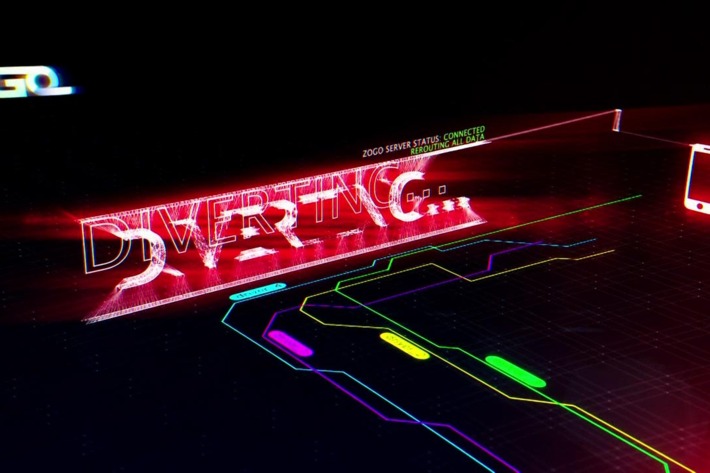 Couldn't be clearer. "Ghost car!"
"You get in that car, you're playing Russian roulette," the team's oldest member proclaims from his soapbox back in 1950.
"He's dead because the technology is so hackable," says computer expert Elijah Mundo.
Agent Ryan sums it up: "Our target … is a serial killer using Zogos to find his prey."
Boom. Roll opening credits. The episode is nearly a third of the way through at this point. This show's "delayed title sequence" game is next-level.
In an attempt to educate less tech-savvy viewers, the show throws up this definition of phishing, which, like everything computer-related on this show, is not entirely correct.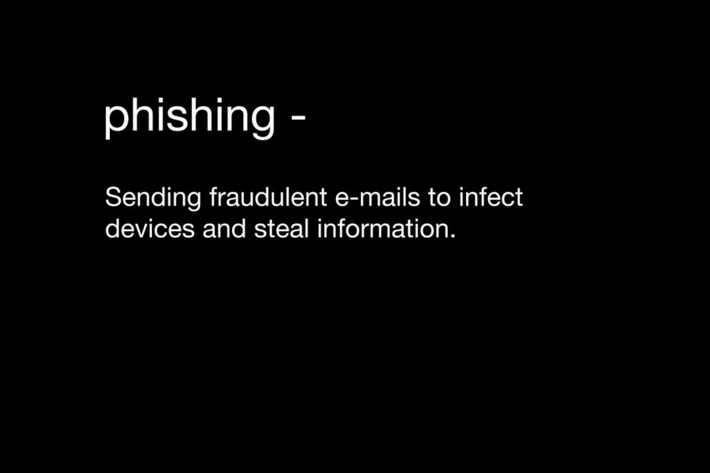 Ramirez and Krumitz comb through social media to find other potential victims of the Zogo filter where they find #relatable posts like this.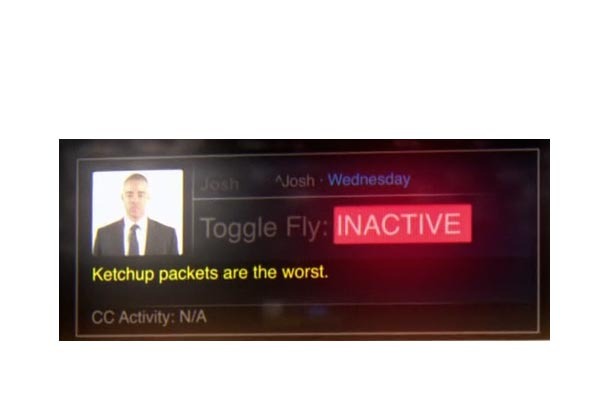 Agreed!
Nelson eventually figures out that their target used an evil twin router to infiltrate Zogo. They trace it back to one Richard Davis, whose son was killed by a Zogo driver in a hit-and-run. With his driver account shut down, Davis opens a new account as a passenger.
Barely acknowledging this massive FBI overreach, Krumitz has the genius idea to change all the lights to green because it "causes the most chaos." This is a genius plan. In order to stop a killer, the FBI is probably going to cause a bunch of T-bone car crashes. Truly, the perfect scheme.
Anyway, Agents Ryan and Nelson chase Davis into a parking garage, where Ryan convinces (or, as hackers say, "mind-hacks") him into giving himself up. The day — and millions of dollars in VC funding — is saved.
For the second time in as many weeks, the CSI: Cyber gang races through the streets of Boston to stop a killer. In order to slow Davis down, Ramirez takes a page from The Italian Job (2003 remake) playbook and hacks into the Boston traffic light system and takes control of downtown.
That's it for this week's ripped-from-the-headlines CSI: Cyber. Remember, all ride-share apps are havens for serial killers and deviants. Good-night!