Unsurprisingly, AMC, Matthew Weiner, and the cast of Mad Men are currently traipsing around NYC to build excitement for the upcoming final episodes of Mad Men. Publicity! How about a bench with the silhouette of Don Draper? And street signs turned into Mad Men Avenue and Don Draper Way? Just make sure you watch for falling men. (Sorry.)
First, the title card and the bench it inspired.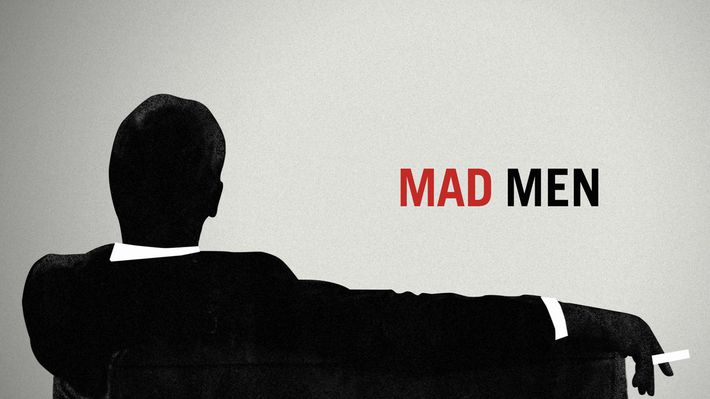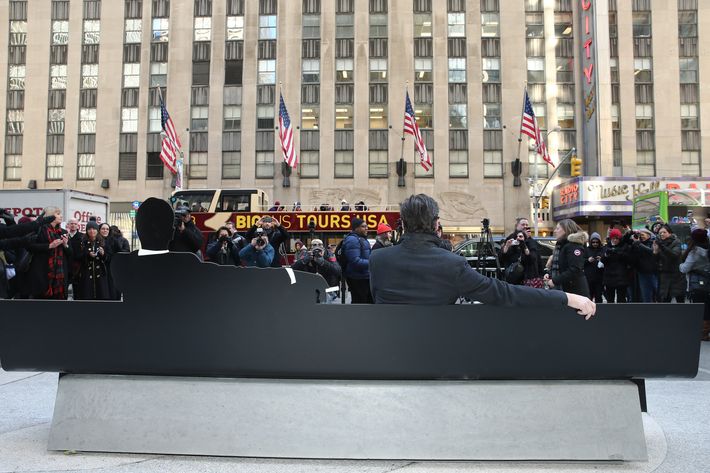 And here's the entire squad on the promotional bench.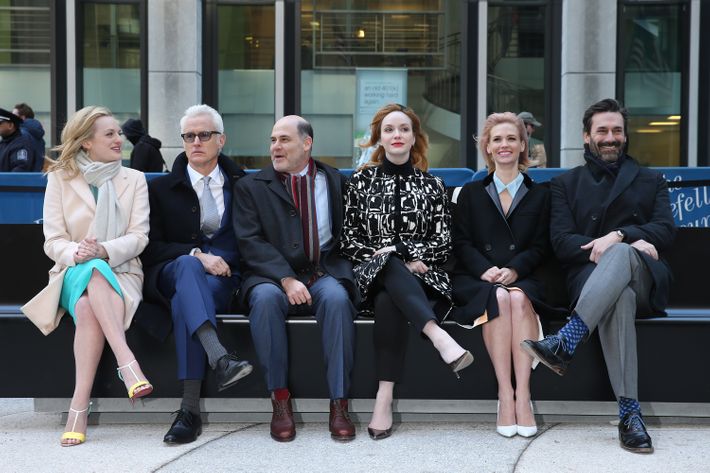 And the (temporary?) street signs. Who wants to live on Don Draper Way?