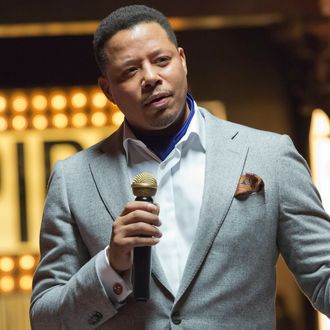 Entertainment Weekly's Empire cover story is currently on newsstands, and it largely studies the popular show's heavyweights, Terrence Howard and Taraji P. Henson, and the "deep love" they share for one another in real life. But the most telling moment comes toward the end of the feature, when Empire co-creator Danny Strong dodges the question of whether Lucious Lyon's ALS prognosis is actually fatal:
While it may seem like the show's writers have painted themselves into a corner by giving their lead character, Lucious, a terminal illness … well, just wait. "My response [to that] is always watch and find out," says Strong.
We're on to you, Strong!