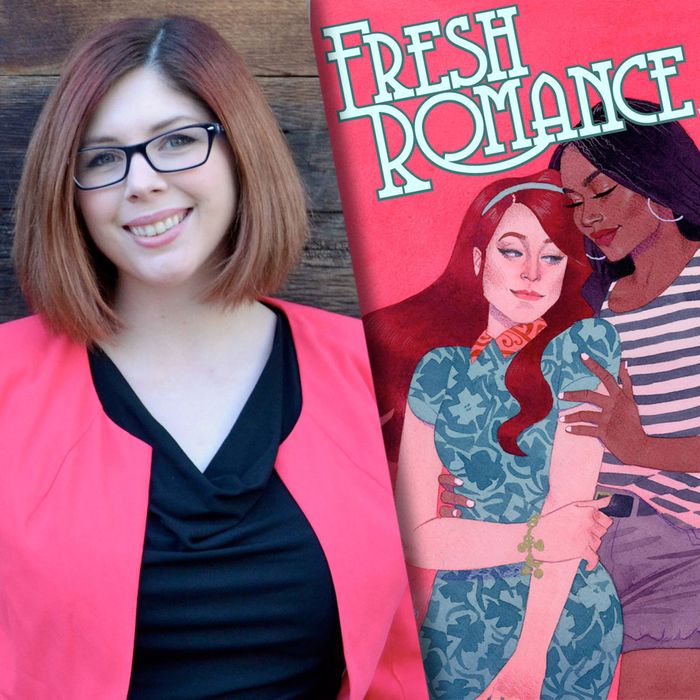 Once upon a time, heaving bosoms were just as important as caped crusaders in the comics industry. Romance comics thrived in the middle of the 20th century, with top writers and artists penning tales of star-crossed teens and lovesick grown-ups. But it's been decades since series like Young Romance and Sweethearts flew off the shelves, leaving the genre a historical curio mostly known to comics historians and Roy Lichtenstein enthusiasts.
But if Janelle Asselin has her way, comics readers will soon swoon again. Asselin has worn many hats in the comics world over the years, from editing various Batman series at DC Comics to her current gig as senior editor for primo comics-news site Comics Alliance. Along the way, she's become an articulate voice for gender inclusivity in the comics world. And this morning, she launched an ambitious Kickstarter campaign to publish a new ongoing romance-comic anthology series called Fresh Romance. If the campaign succeeds in raising $28,000 (and as of this writing, just a few hours after the launch, it's more than 25 percent of the way there), the series will feature brand-new stories from sensational young comics creators (the vast majority of them women) about everything from queer high-school love triangles to Jane Austen–esque courtship antics. We caught up with Asselin to chat about the secret history of romance comics, her favorite rom-com flicks, and just how R-rated Fresh Romance aims to be.
So wait, what is a romance comic?
Romance comics are really any comic where romance is the primary genre and subject. While there are a lot of contemporary American comics that feature romance as a subplot, there aren't many where romance is the main focus. We might have mystery comics, supernatural comics, even superhero comics, but the main story in all of them will be about a romance between two people.
For Fresh Romance, with each of our three comics per month, we're focusing on telling romance stories that feel fresh and new — even if they involve older tropes from the genre. For instance, while we have a high-school romance, it's a romance between a queer, interracial couple who are just pretending to compete over the same guy so they are left alone. We have a Regency romance, but it's done with clean, modern-looking art that's still faithful to the era. And we have a supernatural story that takes place entirely in a coffee shop and feels very relatable. It's all about the romance comics being modern and original, but that can encompass almost anything!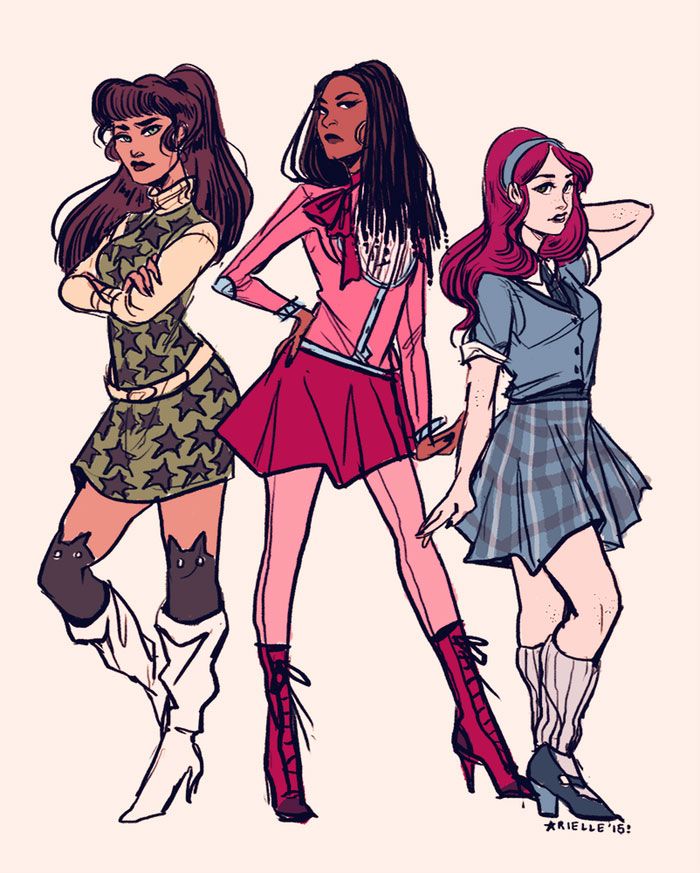 When was the romance-comic heyday, and how big were they back then?
Romance comics were huge in the '50s and '60s and, along with teen comics like Archie, were responsible for women and girls making up more than 50 percent of the comics-reading audience. It was a big business, and a lot of big-name comics creators who people might know from other projects also worked on romance comics. In fact, Joe Simon and Jack Kirby, who among many other things co-created Captain America, were responsible for creating the first-ever romance comic in 1947.
What happened to the genre?
A lot of factors led to their demise, including those darned women's libbers who wanted realistic depictions of women and their lives, plus the establishment of the Comics Code Authority in the late '50s, which had a lot of rules regarding marriage and sex. One of those rules included "Passion or romantic interest shall never be treated in such a way as to stimulate the lower and baser emotions." Well, we're all about stimulating the baser emotions.
When and how did you get into romance comics?
It started primarily through my love of romance novels and manga. While I've read a lot of the classic romance comics that are available in reprints, I really adore romance novels, especially Regency romances. I've always loved historical nonfiction and fiction, and so when I stumbled upon a historical romance novel as a teenager, I was hooked. I've been reading them ever since. Then years ago I got into manga and discovered that comics could do more than what I was finding in the American comics market — they could have romance, too. I've been fascinated by their absence in the modern American comics industry ever since.
What makes comics a good medium for romance stories?
Well, for one, romance is a genre that benefits from visuals. If you read any romance novels, you'll notice there's a lot of time spent on describing the characters, the clothing, and the settings — especially in Regency romance. It's clear that you could do a lot with adding a visual element to romance storytelling and not lose any of the qualities that make the genre interesting. Comics can really be and do anything, including add a great amount of depth to a romance story.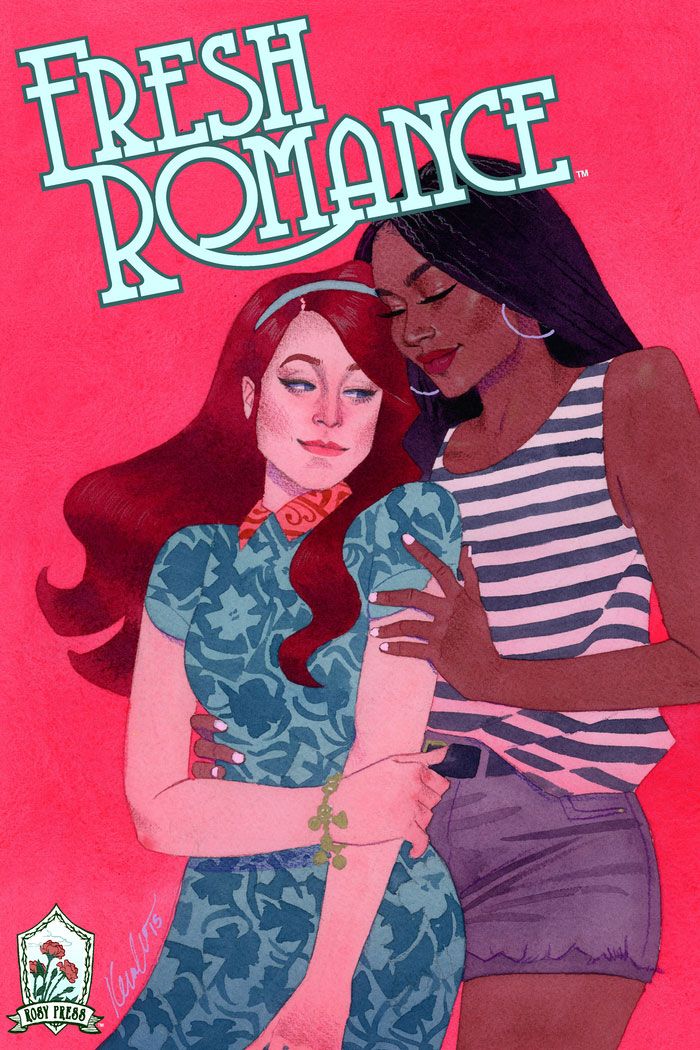 How did this project come together?
I've been thinking about doing it for a long time, and then I finally just decided to take the plunge. I reached out to some creators I knew who I thought might be interested in making romance comics, and after a couple months we had three great teams assembled for launch and a bunch of others to round out over eight months' worth of content. Nearly everyone I reached out to was excited at the prospect of bringing romance comics back to the American market.
The amazing teams who have come together are Sarah Kuhn, Sally Jane Thompson, and Savanna Ganucheau telling a slightly supernatural story about a cynical barista; Sarah Vaughn and Sarah Winifred Searle doing a comic about a couple who is unhappy about getting married, set in Regency England; and Kate Leth, Arielle Jovellanos, and Amanda Scurti with a high-school romance that involves a witch, a couple of fake relationships, and an adorable queer couple in the lead. Plus, the Fresh Romance covers are being done by some amazing artists like Kevin Wada, Yanick Paquette, and Marguerite Sauvage.
Whom do you envision as your target demographic?
While we will be accessible for everyone, certainly our target demographic is women 18 to 35. It's a group that's long been underserved by the comics industry and yet in the last year or so has been growing steadily. Women in that age group are the fastest-growing demographic in comics, and I wanted to help roll out the welcome mat.
How saucy will these stories be?
Medium saucy! The primary focus is on romance, and sex is a part of it, so we won't be shying away from that at all, but definitely the stories will be more about the romance between the couples than being outright erotica. While some issues of a story are going to have no sexual content, we're still saying the magazine itself is for readers 17 and older. As each story is concluded and sold on its own, we'll give it a rating based on its individual level of sauciness.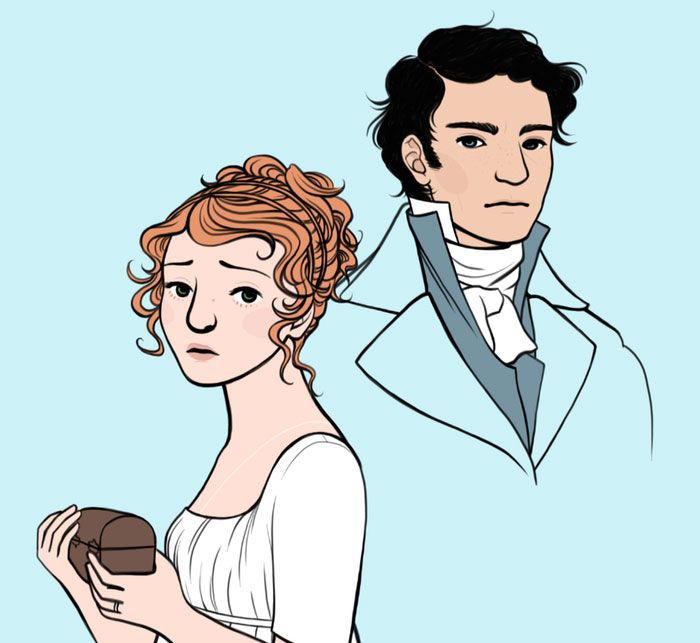 What's the plan beyond the first issue?
The Kickstarter is to fund the first three issues, and so that will give us a good amount of space to get moving and established and see how the market responds. We have enough creators lined up to fill about eight to ten issues, although if we're lucky enough to get funded, we will be accepting submissions as well. We'll collect each story into its own eBook collection as well for distribution at places like Amazon and of course our own website. And if things go well, we'll continue expanding.
What's your favorite ridiculous vintage romance-comic premise?
There's one titled "Too Fat to Frug," which is all about a woman who loses her fine dancer's body and then can't find love. But don't worry, the comic wanted to reassure you that even fat girls can find love. Thanks, romance comics.
What rom-com movie character do you most identify with in life?
Probably Jane Hayes in Austenland. As a kid, I wanted more than anything to live in a different time and get to wear pretty dresses every day. As an adult, I've realized the many downsides of being a woman in earlier eras and embraced modernity. Plus, I do love to sing Nelly's "Hot in Herre."