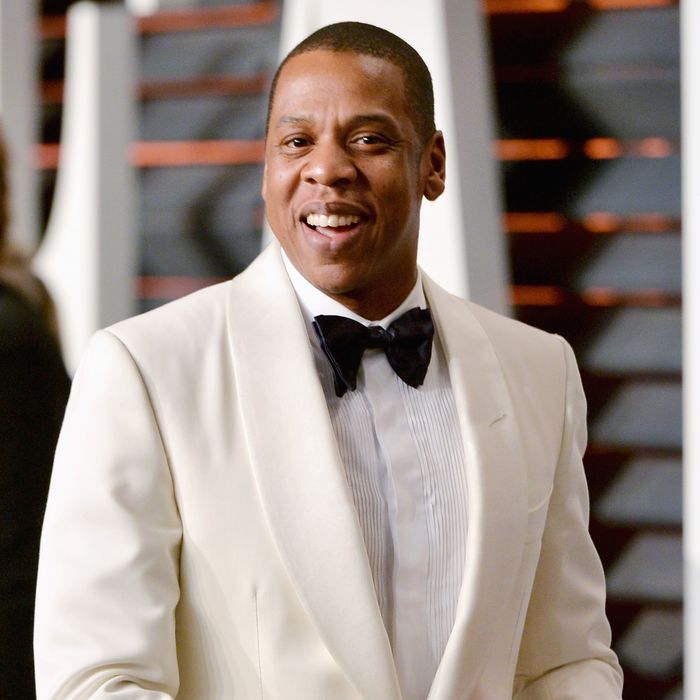 Photo: Alberto E. Rodriguez/Getty Images
The average listener probably doesn't know when he or she hears high-fidelity music. TIDAL, the latest and most expensive streaming service to enter the market, isn't for the average listener. The company plans to appeal to audiophiles and others by offering lossless, 1,411 kbps, 44.1kHz/16-bit sound, curated editorial features and interviews, commercial-free music videos, a sleek design, and a stamp of approval provided by none other than Jay Z. The problem is, at $19.99 a month, competing against the more well-worn services like Spotify and Rdio, which cost half as much, is going to be difficult.
CEO Andy Chen is unfazed. "This service is not for everybody," he told The Verge. "Spotify is for everybody. You don't even need to pay! But for quality, you have to pay." Spotify's sound quality isn't the best (320 kbps for some users), but the company had over 40 million active users as of last year — the highest number in the industry. Rdio has about 500,000. TIDAL's only direct competition is the European-based company Deezer, which has about 5 million subscribers and launched its lossless streaming service in the U.S. in September of last year exclusively through Sonos.
TIDAL does have a few selling points that differentiate it from its competitors, though. Unlike Deezer, it works across multiple platforms and you don't need specific hardware. Its Swedish-based parent company, Aspiro Group, was purchased for $56 million by Jay Z in February. Presumably, Hov will be more involved in marketing and promotion in the coming months. A deal with T-Mobile has already been confirmed. Some of its editorial content includes compelling interviews curated by Talkhouse. It also provides its own Shazam-like service and over 75,000 high-definition music videos. Its database is growing, too. Audiophiles obsessed with Taylor Swift can now stream most of her catalogue, and Led Zeppelin's, in hi-fi.
Last year, streaming services made more money than CDs. Apple acquired Dr. Dre's Beats Music and Beats Electronics for its lucrative headphone business and its streaming service. Five years ago, it was unclear whether or not listeners would ditch their iTunes libraries for more comprehensive, cloud-based apps. The tide has turned, and our listening habits have changed. Does that mean discerning ears are willing to pay $20 a month to hear Physical Graffiti in hi-fi? TIDAL thinks so. "It's for people frustrated by the progressively worse fidelity we've gotten from music," says Chen. If audiophiles are still unsure about their investment, the company is currently offering a free seven-day trial. Everybody loves free.