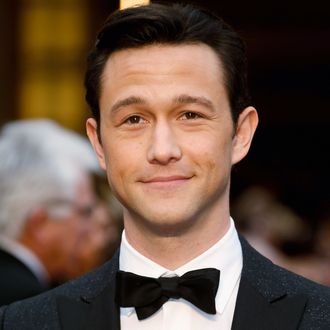 Joseph Gordon-Levitt.
Photo: Jeff Vespa/Getty Images
Joseph Gordon-Levitt is coming to light a fire under the butt of that long-time-coming Fraggle Rock movie, according to Variety. No word on a production schedule yet, but Gordon-Levitt will produce and star in the live-action project that centers on Jim Henson's musical puppets, Fraggles, for New Regency. "The first screen personas I ever loved were [Jim] Henson creations, first on Sesame Street, and then on Fraggle Rock," Gordon-Levitt said in a statement to the trade. "I've never stopped loving his work, even as a young frisky man, and on into adulthood." Frisky Fraggles! Go ahead and re-listen to the theme song while you bask in this good news.