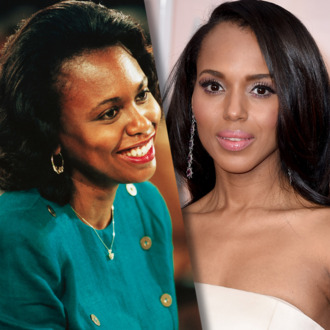 Anita Hill (left) and Kerry Washington.
Photo: Corbis, Getty Images
Kerry Washington's staying in D.C. (or at least a set designed to look like D.C.) during her Scandal hiatus: THR today reports that Washington will star as Anita Hill in Confirmation, an HBO movie about Clarence Thomas's Supreme Court nomination hearings, which became highly publicized when Hill testified he had sexually harassed her. Washington will also produce, alongside Erin Brockovich's Susannah Grant. The rest of the cast has yet to be announced, but we'd kill to be in the room during the auditions to play a younger Joe Biden.