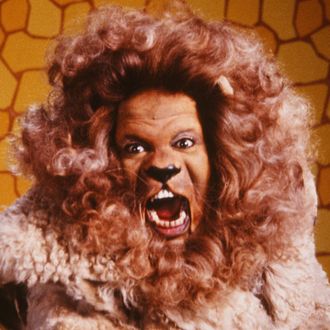 We're getting The Wiz Live!
Photo: Hulton Archive/Getty Images
Once again, we're getting a live musical from NBC. After the ratings success of The Sound of Music and the more moderate success of Peter Pan, NBC has announced that it's going with The Wiz as its next live musical. The show, an adaptation of the 1978 all-black version of The Wizard of Oz that starred Michael Jackson, will air December 3. Craig Zadan and Neil Meron, newly Oscars-freed, will return to executive produce. But this time around, we're getting more than just the NBC broadcast. The network has also teamed up with Cirque du Soleil to bring the show to Broadway next year. So now that the news is official, time to begin the campaign to get Jussie Smollett cast!