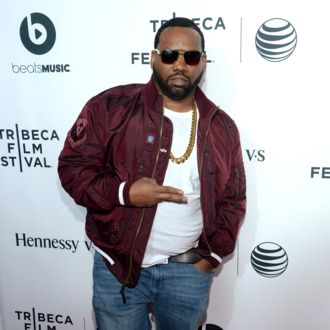 Raekwon.
Photo: Larry Busacca/Getty
Raekwon and Ghostface Killah have unspooled an ambitious set of crowd-funding rewards for a documentary about the former's solo debut LP, Only Build 4 Cuban Linx, Rolling Stone reports. The film, titled The Purple Tape Files, was first announced earlier this year at Sundance and will feature interviews with artists, journalists, industry-ites, and music aficionados discussing the rapper's influential concept album, which is celebrating its 20th anniversary. "Our vision for the film is for it to be as honest as possible, removing the filter from both ourselves and participants," Raekwon told Rolling Stone recently. "Beyond revealing untold information about the project and how it was created, the film will also bring to life the actual movie that happens within the album."

Since it's being crowd-funded (via FanBacked), there are some sweet rewards:
$50: Signed DVD/BluRay combo pack (because watching it on one platform is not enough).
$50: Shirt with stuff on it.
$135: Now we're talkin' — a swag pack that has a beanie, shirt, and sweatshirt, all with stuff on it.
$200: Raekwon reviews your mixtape and potentially helps you fix your sound.
$500: Name in the credits of the doc.
$1,000: Personal-list access to Raekwon's shows for the next five years (you guys will probably be Facebook friends by then).
$2,500: Studio time with the Chef, plus all of the swag.
$4,000: A WHOLE DAY WITH RAE (#RAEDAEWITHBAE)!
There are other rewards listed, and more will probably be announced in the near future (more news expected at Coachella). The project is reportedly slated to be finished in August. If you love Raekwon, this is a good year for you — so start saving your money (or if you've had a money market account accumulating funds just in case there would ever be a moment when you could buy Raekwon's temporary friendship for a few thou, this is the best year for you). More info here if you're just curious about the movie: