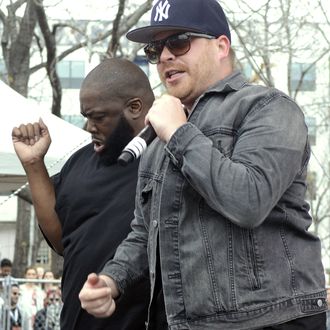 You do not want to mess with RTJ.
Photo: Tim Mosenfelder/Getty Images
Killer Mike and El-P (of Run the Jewels) are two of the nicest dudes in hip-hop. (Even Kendrick Lamar couldn't resist giving Mike a shout out on his new album.) So when some idiot tried to stage-crash their show at SXSW and attack them, it didn't go so well. Killer Mike FTW.