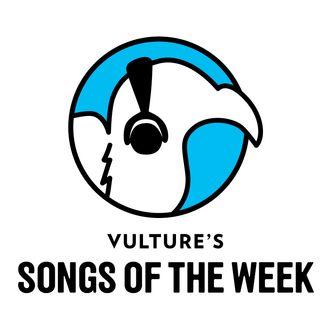 Every week, members of the Vulture staff highlight the best new music of 2015. We do not discriminate; as long as the song is worthy of your ears and attention, you will find it here. Read our picks below, share yours in the comments, and don't forget to subscribe to the Vulture 2015 Playlist for a comprehensive guide to the year's best tunes.
Marina and the Diamonds, "I'm a Ruin"
The newest album from Marina and the Diamonds, FROOT [playfully insert all of the fruit emoji here], feels like Marina's best —her signature soprano can be as angelic as it is piercing. Start with "I'm a Ruin," the album's first single, and then head for other standouts: "Better Than That," "Savages," "Forget."  —Lindsey Weber (@LindseyWeber)
Grimes and Bleachers, "Entropy"
Grimes and Bleachers have more in common than being friends with Tavi Gevinson. Take this track from an upcoming episode of Girls, "Entropy," which perfectly matches the show's brand of pop wanderlust. This Jack Antonoff guy can really make good stuff with anyone, can't he?  —LW
Natalie Imbruglia, "Instant Crush" (Daft Punk cover) 
Natalie Imbruglia (yes, the one of "Torn" fame) is releasing a covers album. Well, everyone loves covers — she's taking on everyone from Death Cab for Cutie to Zac Brown Band — and enough people have covered "Torn" by now that it's her turn to return the favor. Her version of "Instant Crush," off 2013's Random Access Memories, is chill as hell. This is soft dinner-party music right here. —LW
Zero 7, "Last Light" (feat. José Gonzalez) 
Oooh, Zero 7 and José Gonzalez are back together again — his soft voice alongside their soft synths. This is beyond Garden State–worthy. —LW
Tame Impala, "Let It Happen"
There's a lot to process in Tame Impala's new song, the first taste of their upcoming third album. Clocking in at nearly eight minutes, it's a mishmash of melodies, synths, and bursting psychedelia that hits its stride just as the track begins to purposely skip and switch, briefly, into an entirely new, "Billie Jean"–influenced song midway through. —Dee Lockett (@Dee_Lockett)
Jamie Foxx feat. Chris Brown, "You Changed Me"
We don't talk enough about Jamie Foxx's music career. And why the hell not, when ten years later, he's still making baby-making bangers that are just as much fun to listen to in the club as they are in the bedroom? This one's a surprising ode to monogamy next to, of all people, Mr. "These Hos Ain't Loyal" himself. —DL
Sufjan Stevens, "Should Have Known Better"
Melancholy Sufjan is the best Sufjan. It's a strange undertaking to write an album dedicated to mourning the mother you barely knew, but that's the origin of Carrie & Lowell and one of its (you guessed it!) saddest songs, "Should Have Known Better." It's not so much about grief as it is regretting all that wasted time dreaming about a stranger. But, as he sings, sometimes, putting your feelings in a letter just isn't that simple. —DL
Kendrick Lamar, "King Kunta"
It seems silly to reduce Kendrick's brilliant new album to its "best" song. There is, in fact, no one song that makes it so profound and worthy of a hundred deep listens. But if I had to recommend a starting point, I'd say dip your toes in "King Kunta," the funkiest (and that's saying something) song on the album that has Kendrick resurrecting that DJ Quik– and Suga Free–branded G-funk of the '90s with spiteful shots at his subpar peers. At the very least, you'll know what you're getting yourself into. —DL
Earl Sweatshirt, "Grief"
Earl Sweatshirt, the Odd Future alum, has a way with words. On his previous record, he twists and turns them like a tornado about to blow its way through a small town, but he can also string them together in a series of verses and rhymes that are so spare, it can feel like he's reading you a storybook. His new single "Grief" is no storybook, parents, but it does have a campfire, let-me-tell-you-about-this-life quality that favors a slowed-down and measured approach over furious rapid-fire bars. The result is a sound that feels more mature and even a little bit weary. "All I see is snakes in the eyes of the niggas / Mama taught me how to read 'em when I look / Miss me at the precinct getting booked / Fishy niggas stick to eating off of hooks." The video, shot with what looks like a combination of infrared light and negative color space, fits the mood perfectly. —Lauretta Charlton (@laurettland)
Beat Connection, "Illusion"
It's no real "illusion" that this song is almost a four-minute-long pick-up line, but the funk guitar is just too good to not groove to. Plus, the single art for this Seattle foursome's track is tapping into our Zoolander nostalgia. Très Derelicte. —Marcus Jones (@MarcusJonesNY)
Devonté Hynes and Neneh Cherry, "He, She, Me"
It is hard to hate on a corporation commissioning magic like this (thanks Selfridges). Dev Hyne and Neneh are a match made in multi-hyphenate musician heaven and the double melody in the chorus is purely enchanting. Furthermore, who better to make a song for the Agender project than two bastions of androgyny in the music industry? It works on so many levels. —MJ
Tinashe, "Worth It" (feat. Iamsu)
No shame in saying that I was more excited to listen to the new Tinashe mixtape than Kendrick's new CD. She has a penchant for making very fun, vibe-y music that makes her a prime target for the best up-and-coming producers. The featured rapper Iamsu, who is due a breakout this year, produced the track with a surprise sax solo at the end by Khris Royal that ensures a smooth transition to the end of the tape. —MJ
Do you like good music? Of course you do! Subscribe to Vulture's 2015 Playlist to hear the new music we're listening to every week.