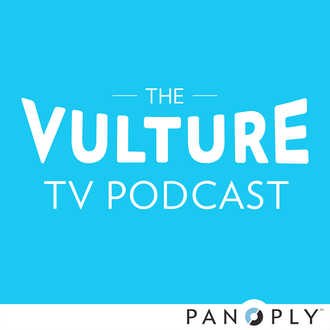 Starting this week, you can catch Vulture's TV team discussing all things television on the new "The Vulture TV Podcast." TV critic Matt Zoller Seitz, TV columnist Margaret Lyons, and TV editor Gazelle Emami will examine everything that's happening on television, and why it is, on a weekly basis — from deep dives on single episodes to conversations with showrunners and writers. Vulture TV reporter Joe Adalian will also join as a guest from time to time to enlighten us on the business of television.
In our first episode below, we discuss Sunday night's episode of Girls, the first half of House of Cards' third season, and network TV's latest successes (Empire, Jane the Virgin, Fresh Off the Boat). We also take a couple of questions from you, our listeners. Questions like: Why has The Voice had eight seasons in only four years? (Answer below.)
Tune in to "The Vulture TV Podcast," produced by the Slate Group's Panoply, every Monday, on iTunes or SoundCloud. And please send us your burning TV questions! Tweet us @Vulture or email tvquestions@vulture.com.