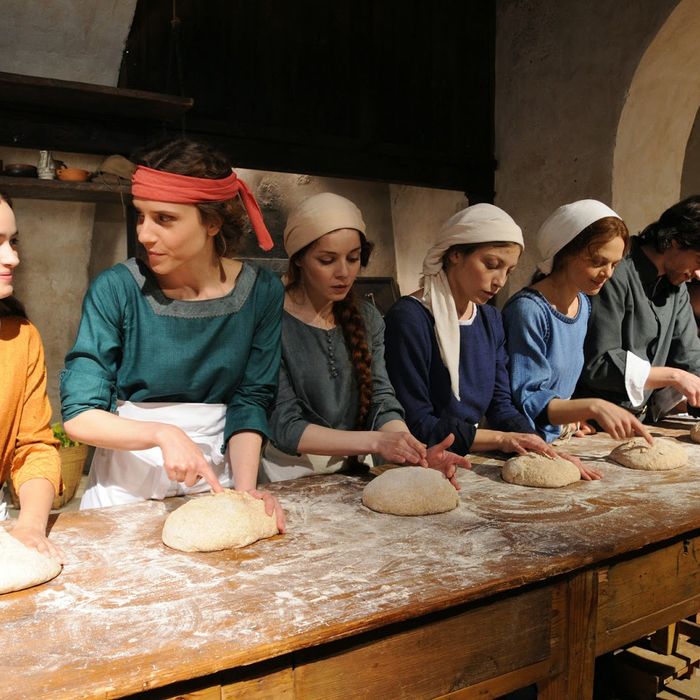 Photo: MK2 Pro/Courtesy of Tribeca Film Festival
Since its birth in the early '00s in the shadow of the fallen Trade Towers, the Tribeca Film Festival has been a proudly mixed-bag, a piñata, if you will, its chief goal to assemble a new and adventurous community of film lovers in downtown Manhattan. Audiences buy passes of various colors and price points, or grab last-minute tickets for films that aren't — as they are at Lincoln Center's New York Film Festival — exactingly selected by a tony group of cineastes. You see a lot of half-successful indie films. You see duds. You see movies you'll never hear about again. And you discover some gems.
The festival has carved out a spot as a showcase for some of the year's best documentary work, but some of the more exciting films we've previewed have been fictional narratives. Loaded with titles from last year's Venice Film Festival, as well as a number of Sundance hits, this year's Tribeca titles are heavy on suspense, comedy, and politics.
Even watching films 12 hours a day for — seemingly — weeks, we haven't made more than a dent in the vast schedule. But we've endeavored to list some of our favorites below. That list does not include some very good but not-especially-groundbreaking documentaries (many just too long), on subjects as various as drag racing in Cuba and sons of Nazis coping in various ways with their unholy legacy. We are not un-recommending them, only saying that they would be equally fine watching on TV. The best festival films must have a sense of occasion.