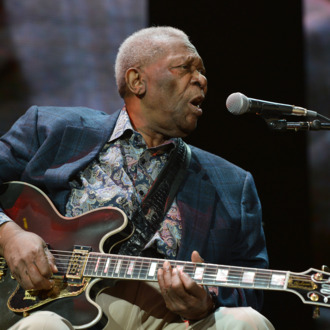 B.B. King performs at the 2013 Crossroads Guitar Festival at Madison Square Garden.
Photo: Larry Busacca/2013 Getty Images
The great blues musician B.B. King was hospitalized this weekend for dehydration, the L.A. Times reports. King's daughter Claudette tells the Times that his ailment was caused by his type 2 diabetes, which King has had for more than two decades. He "is much better" now, she adds. TMZ, which broke the news, reports that King is seeking care at an undisclosed medical center near his Las Vegas home. King, 89, canceled the rest of his most recent tour last year after experiencing similar dehydration and exhaustion. Feel better, B.B.!