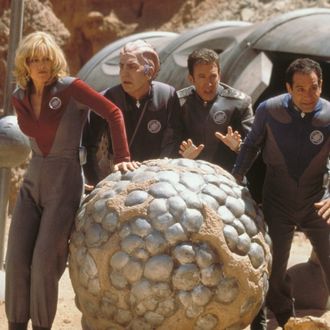 The original Galaxy Quest.
Photo: Paramount Pictures
By Grabthar's hammer, Galaxy Quest is the next '90s cult classic to get the reboot treatment. According to Deadline, Paramount is trying to revive the 1999 sci-fi parody as a TV series, with director Dean Parisot and writer Robert Gordon attached as producers. It's great news for the film's legions of fans, who last month launched an online petition to get the original film's stars to reunite for a Galaxy Quest convention, where they will undoubtedly be kidnapped by aliens who think they're actually out-of-work television actors.