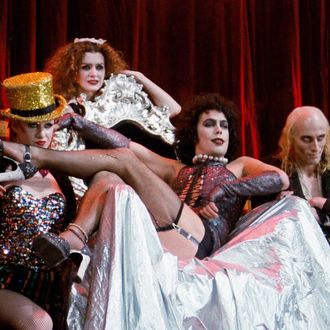 Rocky Horror Picture Show.
Photo: Twentieth Century Fox
To celebrate The Rocky Horror Picture Show's 40th birthday, Fox is planning to remake the film into a TV special — which, according to Deadline, will be called The Rocky Horror Picture Show Event. A television event! We're getting good at these. Although not live, Event will be produced by the 1975 film's producer Lou Adler, and directed by High School Musical's director/choreographer Kenny Ortega. No word on whether any of the original cast will return, but even 40 years later, Susan Sarandon could still definitely pull off a Janet Weiss redux.