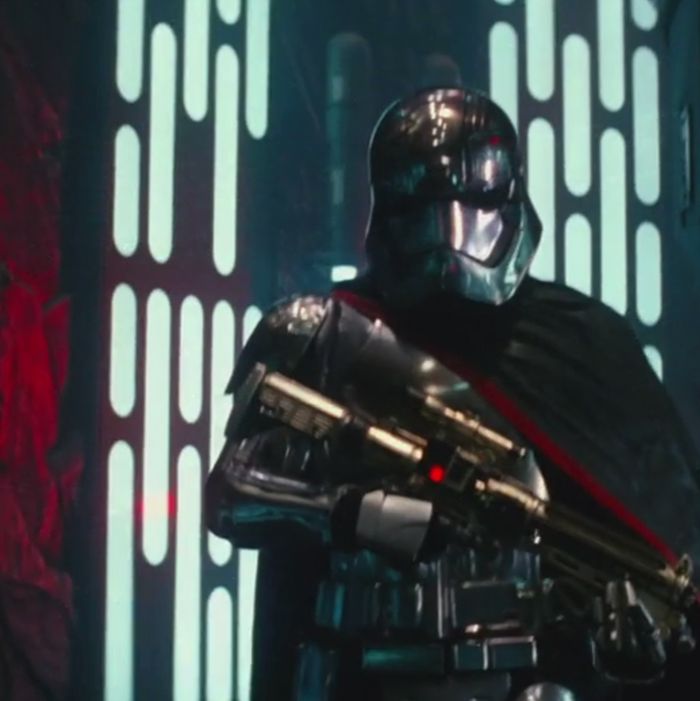 The full trailer for Star Wars: The Force Awakens introduced some new faces (like Oscar Isaac, John Boyega, Daisy Ridley, and BB-8) as well as some familiar old ones (hey, Han and Chewie!). Still, there are even more rad actors in this trailer than you might have realized, and we'll reveal one to you if you don't mind getting a little bit spoiled. Guess who's under that forbidding chrome stormtrooper outfit?
…..
….
…..
Ready for a little spoiler?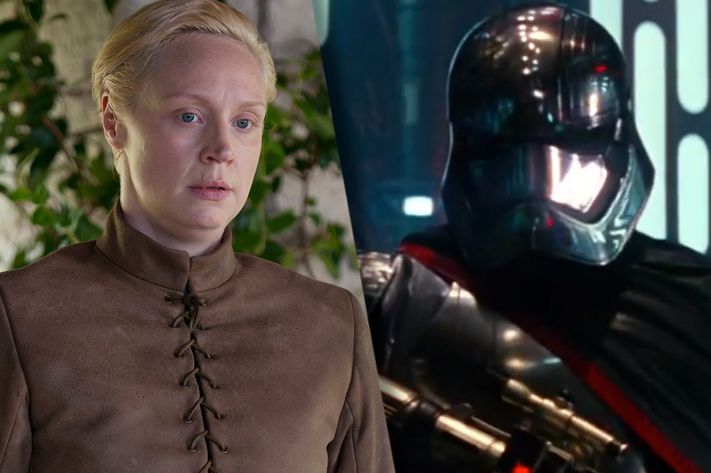 We've been hearing for months that this big, bad stormtrooper is played by none other than Gwendoline Christie, the formidable, six-foot-three actress best known as Brienne of Tarth on Game of Thrones. John Boyega confirmed at Star Wars Celebration this morning that his lead character also has stormtrooper ties, so what do you want to bet that he and Christie's chrome dome come into conflict at some point?
Star Wars: The Force Awakens is out this December.