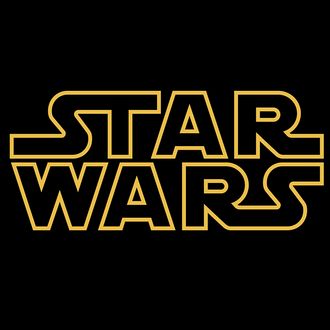 On the final day of the Star Wars Celebration in Anaheim, California, Gareth Edwards revealed some new details about Star Wars: Rogue One, the upcoming stand-alone prequel spun off of J.J. Abrams's Star Wars: The Force Awakens. As the Wrap reports, Edwards participated in a panel discussion with Lucasfilm president Kathleen Kennedy and vice-president of development Kiri Hart.
Edwards described a dark and exciting film, saying, "It's about the fact that god's not coming to save us, and we're on our own." He teased the film's emphasis on combat, quipping, "It's called Star Wars." Felicity Jones has a lead role as a rebel soldier, and earlier the official Star Wars Twitter confirmed that Rogue One will depict a plot to steal the plans to the Death Star:
After making clear his prodigious talents with the low-budget Monsters in 2009, Edwards nabbed the job of directing the Godzilla remake no one asked for. However, the film received some ecstatic reviews and made more than $500 million at the box office. The film displays a sense of maturity that had eluded the iconic series for more than six decades, and featured some much-appreciated nods to Stanley Kubrick. Hopefully Disney allows Edwards the freedom to work his visual wonder on Rogue One.
Rogue One starts filming this summer, with a probable release date of summer 2017. The film takes place between Revenge of the Sith and A New Hope.
Between the frenzy over the new trailer for The Force Awakens and Edwards's obvious enthusiasm (he spent his 30th birthday visiting the set of the Skywalker home, according to /Film's Peter Sciretta), Star Wars fans have a lot to look forward to. The Force, as they say, is strong, though some have pondered why Josh Trank, who just wrapped up work on the new Fantastic Four and is tentatively slated to direct another stand-alone Star Wars film, skipped the panel at the last minute. The panelists claimed he woke up "feeling under the weather," though this hasn't stopped fans from assuming the worst.
Update:
Correction: A previous version of this post suggested that the rebels try to steal the Death Star. Their mission was actually to steal the plans to the space station, and we know they succeed at some point. Princess Leia places the blueprints in R2-D2 at the beginning of A New Hope. We regret the error.