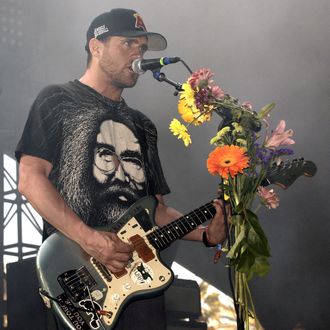 Lookin' good, Jesse.
Photo: Tim Mosenfelder/Getty
Bet that's a headline you never thought you'd read in a million years. Finally, after six years of radio silence, Long Island emo gods Brand New are back with a new song that'll make your head explode. And it's not just that! They're playing Coachella, shipping out those lyric booklets fans (like me) paid $1 for all those years ago, and have a new site currently hosting (for a limited time) their new song "Mene" — which can only mean one thing: A new album is probably in the works! And while Jesse Lacey still isn't feeling a damn thing, we're an emotional wreck. Emo is back, baby!