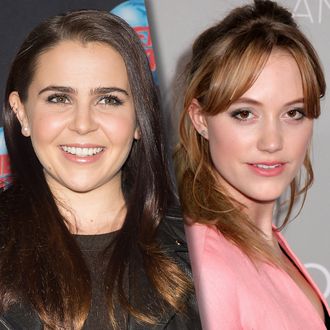 Sigh.
Photo: Getty Images
In the original Independence Day, a young Mae Whitman played the president's adorable (and ridiculously resilient, given what happened to her mom) daughter. Bill Pullman has already agreed to reprise his role as President Whitmore, and given that Whitmore's daughter is reportedly Liam Hemsworth's character's love interest in the film, most fans assumed that meant Whitman would return, too. But as a weary fighter pilot might say after punching out an alien, welcome to Hollywood: Fox has recast the role with It Follows star Maika Monroe for unknown reasons. (According to The Hollywood Reporter, actresses like Gabriella Wilde and Britt Robertson were also considered.) Understandably, Whitman's fans are upset — including her Scott Pilgrim co-star Anna Kendrick:
And judging from Mae's response, it would appear the decision to recast her wasn't exactly mutual:
She's also retweeted a story critical of the recast. Vulture has reached out to Fox for comment and will update this post accordingly.