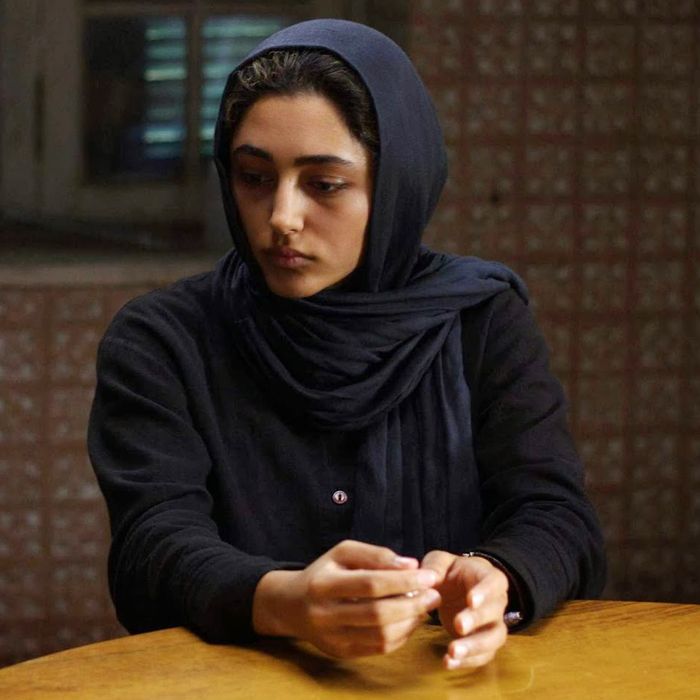 Asghar Farhadi's Oscar-winning A Separation (2011) was a devastating portrait of an Iran in which there's no common ground, everyone is forced to lie, and justice is a pipe dream. (But opiates are hard to find, so pipe dreams aren't readily available.) The film was amazingly bleak, but so illuminating I came away strangely optimistic: The first step in curing a disease is being able to see it whole. Now comes the U.S. release of Farhadi's earlier 2009 film, About Elly, which covers similar terrain but without A Separation's breadth, its social panorama. In some ways, though, it's an even more satisfying work — more contained, and strangely elegant in its mood of hopelessness. It's breezy, then suspenseful, and gradually, crushingly sad. On its own terms, it's a perfect film.
As usual with Farhadi, the themes sneak up on you. The focus is on a small group of attractive, fairly well-to-do 30-something friends — several couples and some small children — who rent a house in a beach town. When it turns out that the house is only available for one night, they move to a dilapidated dwelling nestled in the dunes, the roiling ocean visible through its cracked windows. Though the living quarters are crude, the mood is ebullient. The odd one out is the title character (Taraneh Alidoosti), a schoolteacher no one really knows. She has been invited by a young mother, Sepideh (Golshifteh Farahani), as a potential match for her husband's newly divorced friend, Amir (Shahab Hosseini), who now lives in Germany. Elly is pretty and modest and evidently devoted to her sick mother. But we hear her tell her mother not to disclose her whereabouts, and she's anxious to return to Tehran before midnight of the first day. Something's up.
Elly's eventual disappearance might be straightforward, or it might be based on factors we don't yet understand. She could be dead or back in Tehran or somewhere between the beach and the city. As the tension mounts, fissures open up. In the film's first half hour, there's little to differentiate these people from American yuppies — except, of course, for the fact that that the women wear headscarves. The underlying attitudes — the differences between secular Westerners and secular Iranians — emerge only when the mood turns desperate. Lovely, idealistic Sepideh becomes a scapegoat, railed at by her husband. What was she thinking when she invited this stranger to the beach? Why did she prevail on Elly to stay? Who, after all, does Sepideh think she is to involve herself in other people's affairs? Before long, Sepideh is coughing, her face ashen, her hair gray. (Was it before?) Her stable life has begun to implode.
Visually, About Elly is on a different level than the other films by Farhadi I've seen. He uses space like a master. After a terrifying scene in which several characters plunge into the wild sea, the easy, graceful groupings are no more. The dispersal is absolute: individuals on different planes at odd, unsettling angles. The stinging use of light evokes Hitchcock. Soon, everyone is lying to everyone else. A repressive mood takes hold. Elly, though absent, comes in for the sort of abuse that adds toxic insult to catastrophic injury. She is betrayed on so many levels for being merely human that her aloneness eats into our minds. Only Sepideh sees the whole picture — and then she, too, is forced (agonizingly) to betray the woman whose precarious balance she disturbed.
I wish this film had come after Farhadi's 2013 The Past, which was also a demonstration of missed connections — he has his theme and he's sticking to it — but dour, sluggish, and prosaic. He needs to return to the allusiveness, the mystery, the visual poetry of About Elly.