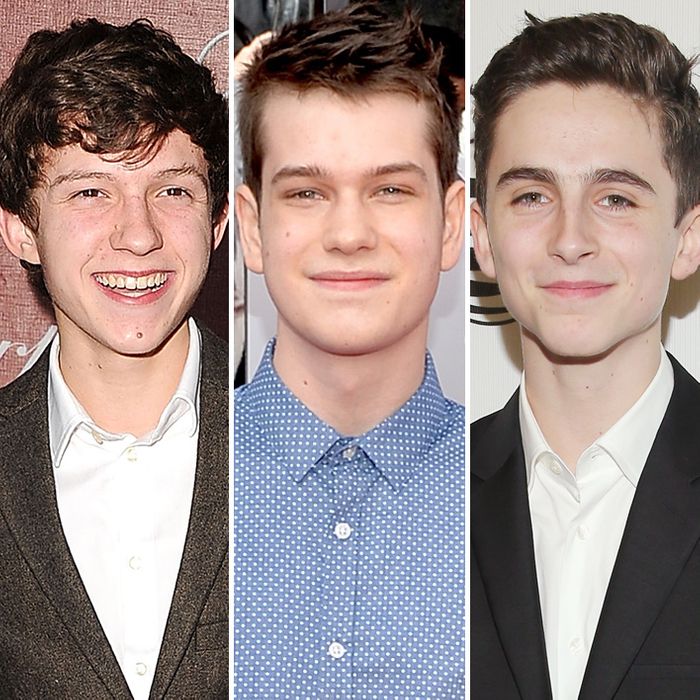 From left: Asa Butterfield, Tom Holland, Liam James, Timothée Chalamet, and Nat Wolff.
Photo: Getty Images
Marvel and Sony are looking for a teenage Peter Parker for their shared Spider-Man reboot, and according to a leaked short list, the new Spidey will likely be one of these five guys (from left to right):
Asa Butterfield, who was Hugo in Hugo and Ender in Ender's Game.
Tom Holland, who currently plays Thomas Cromwell's son on Wolf Hall.

Liam James, who starred in 

The Way, Way Back.

Timothée Chalamet, who was Dana Brody's obnoxious boyfriend on 

Homeland.

Nat Wolff, who was the sidekick in 

The Fault in Our Stars 

and will soon star in 

Paper Towns

.
All of them are appropriately young, nerdy, and vaguely recognizable. May the best web-slinger win! (And if he doesn't, may the role be filled by a surprise last-minute addition, as happened with Captain America and Guardians of the Galaxy.)