Sunday night's Mad Men mid-season premiere had a lot going on, but truly nothing as wonderful and pleasantly surprising as Roger Sterling's new mustache. Why? Well, just see for yourself: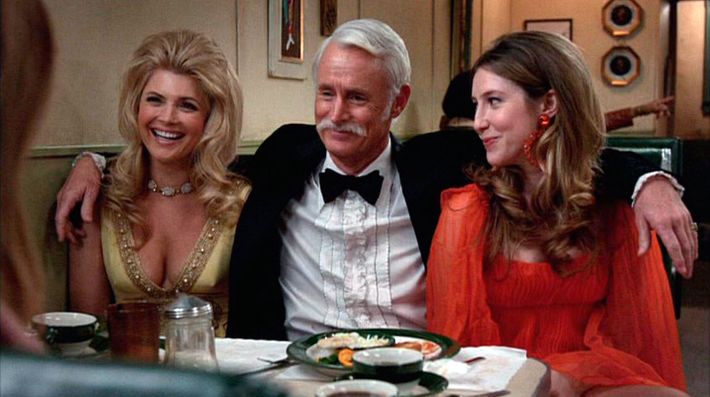 Damn, that's a good 'stache. The '70s are here, in case you haven't noticed. Thanks, Roger's new mustache, for giving us such an exact place and time to work with. Like the hero he is, John Slattery won't reveal whether Roger's mustache is authentic. As he told Vulture: "I'm not gonna tell you whether the mustache is real or fake. Then it becomes a 'thing.' But I like that mustache. I wasn't sure I was going to, but I think it's really funny actually. It's just another in a long line of attempts by Roger to reinvent himself." You know what, Slattery? It is a thing.
More mustache? Okay: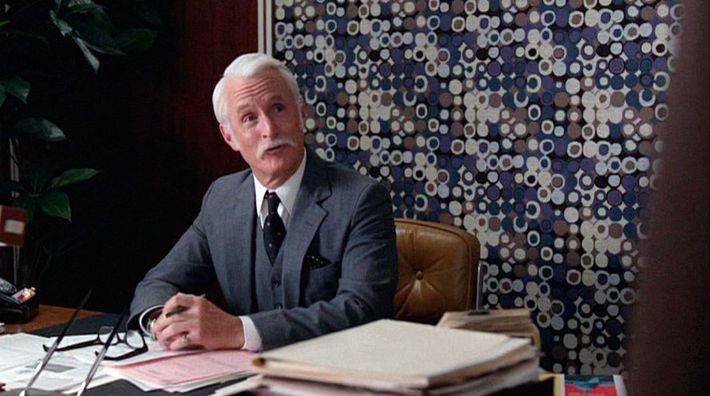 A closer look? Sure: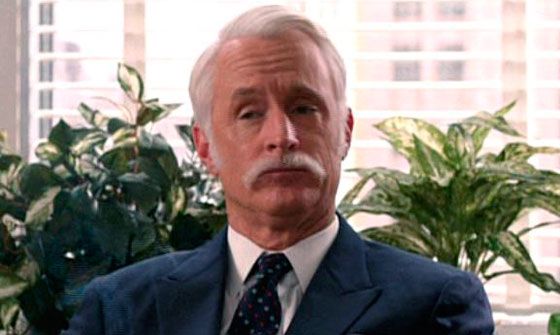 Just a little closer, please: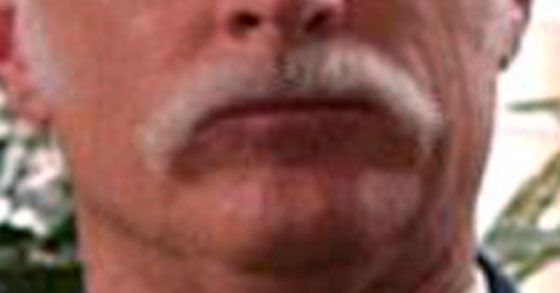 Oh, yeah.
(And I know we're focusing on Roger right now, but did anyone get a good look at Stan? That hair! That scarf! Those jewels. Stan stays stylin'.)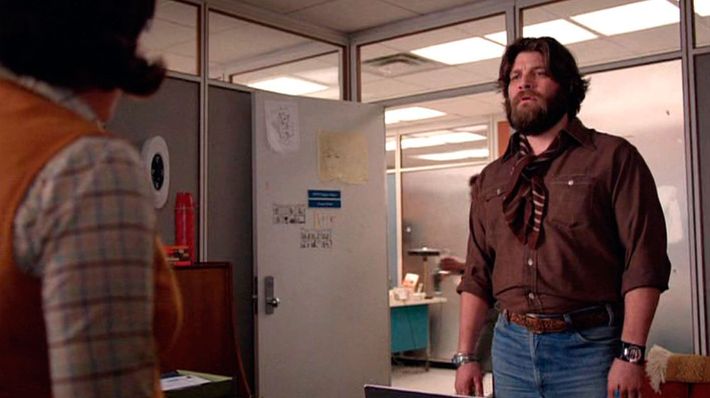 Zoom in on that turquoise cuff and ring set for me?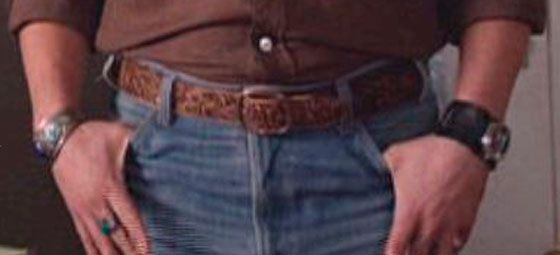 The '70s are treating our Mad Men pretty well, it seems.