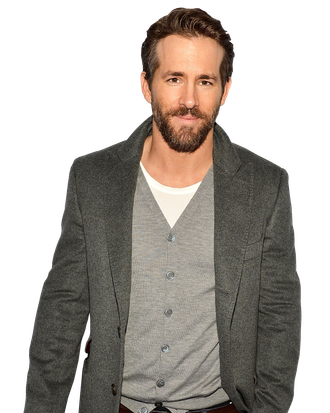 Ryan Reynolds.
Photo: Slaven Vlasic/Getty Images
Ryan Reynolds gets his Philomena on in the new fact-based drama Woman in Gold, where he plays young lawyer Randy Schoenberg, initially mismatched with feisty 80-year-old client Maria Altmann (Helen Mirren). She wants him to pursue a Gustav Klimt painting that belongs to her family but was conscripted by the Germans several decades prior; though he's reluctant to take the case at first, he becomes obsessed with the unusual, continent-spanning particulars of the true story, and these two unlikely people become fast friends. (Though, really, who could resist Helen Mirren for long?) From the set of his new superhero film Deadpool, Reynolds recently called up Vulture to discuss how Harvey Weinstein wooed him for Woman, and how his current Marvel movie — spun off from a wisecracking character he played in X-Men Origins: Wolverine — finally came together after years spent seeking a green light.
At Cannes last year, Harvey Weinstein had you come out onstage to talk about Woman in Gold, and you joked, "My character is a Jewish restitution lawyer. It's the role I believe I was born to play." When the part came to you, did you wonder, Am I actually right for this?
Yeah, of course I did. All those things run through your mind! You go through a rolodex of thoughts and headlines, like, "They should have had someone who was Jewish playing the role!" But once you start playing that game, you'd never, ever work. You're never going to align your personal life in perfect symmetry with a character, so I just dove in. I mean, what else are you going to say to Harvey Weinstein? He doesn't even know the word no.

And I'm sure that when you were just starting out as an actor, you must have gone in for all sorts of parts that you were an unlikely fit for.
Oh, everything from a garbage-bag commercial to playing a rock star. You get a pretty wide variety of stuff. Once you're older, you start to realize, "You know what? I probably shouldn't  be playing a strong black woman." But when you're younger, you think, "I can do anything!"

So what made you say yes to Woman in Gold, even with those reservations?
I loved the story, I loved what it was about, and I loved the interpersonal relationships within the story. It's a bit of a love story, in a way, between my character and Helen Mirren's character.

That's interesting. It's platonic, but their friendship does have traditional rom-com beats … the wary courtship, the third-act fight, the reconciliation …
… Girl gets away, boy goes after girl, and then a public declaration of their love. Yeah, it was something that was an addition to the script later on, but I think it was a pretty valuable one. When I first read the script, it covered the events pretty beautifully, but I felt like it needed a bit of friction, a bit of relationship drama. That's kind of a tough thing to put into a film when you have one character in his early 30s and another one in her 80s, but in talking to the real Randy Schoenberg, he described it as that kind of relationship. They were the Bickersons, to some degree, and I thought that was something that needed to be included in the story.

And in Helen Mirren, you've got a great scene partner to play all that.
She's the greatest show on Earth. To spend time with her anywhere, let alone on a film set, is a ball. She's just hysterical, and has no filter in the best possible way. She's as humble as you'd hope someone in her position could possibly be, and she's one of those magnetic personalities. Everybody who meets with her flirts with her. I don't care who you are — guy, girl, fat, skinny, tall, short, gay, straight — everybody flirts with Helen Mirren.

This has been a very busy year for you … you're releasing this film, The Voices, Mississippi Grind, Woman in Gold, Selfless, and Criminal. And you're shooting Deadpool!
When you say it like that, my blood pressure rises! [Laughs.] It's a lot of stuff, but it never felt like that. I've actually been home a lot this year. Obviously, having a baby was a large part of that, but you don't control release dates, so you could shoot something years ago, and it's suddenly coming out, and it all feels new again. But it's been an incredible year, and a pretty unique opportunity because I've been offered a lot of different stuff that I haven't necessarily done in the past — certainly some bigger projects, but some smaller ones as well. Like, Mississippi Grind is really, really special for me. That experience was incredible, and to work with those filmmakers was the chance of a lifetime.
You've been working in this business for 25 years now. What do you get out of acting now that's different from when you started?
I enjoy it more. It's hard to articulate, but when you're younger, you have this illusory idea that everything is part of a plan, and as you get older, you realize it's just one moment. Good or bad, high or low, it's only a moment. Now I feel like they're all rehearsals. There's much less pressure behind a lot of it. And I'm certainly easier to be around. I mean, I was certainly never a pain to work with or anything, but I feel like there's much more of a lightness that goes into my work now. And I'm not talking about what goes up onscreen, but about my process. Man, 25 years. That's a long time! I can't believe I've done anything for 25 years — even breathing!

You just begun shooting Deadpool. I know that the positive reception to the leaked proof-of-concept video finally encouraged the studio to make the movie, but why had they been so reluctant to make the movie in the first place?
First of all, it's a hard character to understand. Deadpool is a hyper-meta, self-aware guy who has terminal cancer and understands that he's in a comic book. That's a tough guy to fit into the X-Men universe you've been building for two decades, so for them, this was all about risk-management. When the footage leaked, it showed them just how big the appetite was for this film and this character, and they let us make it. And they're letting us make it, in large part, in the way that we want to make it. Part of that is because the budget is what the craft-service budget would be on a normal X-Men movie, but it's actually wonderful. We get to do the character in the way we want to, even though we're not necessarily going to be blowing up stadiums.