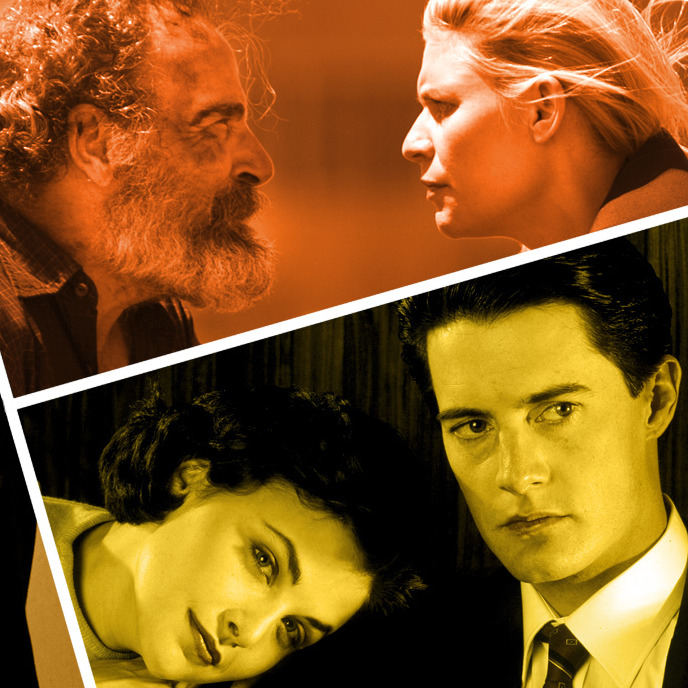 Photo: PBS, ABC/Getty Images, Showtime
Welcome back to Stay Tuned, Vulture's TV advice column. Each Wednesday, Margaret Lyons answers your questions about your various TV triumphs and woes. Need help? Have a theory? Want a recommendation? Submit a question! You can email staytuned@nymag.com, leave a comment, or tweet @margeincharge with the hashtag #staytuned.
What should I watch while I'm recovering from surgery? —Shannon
Believe it or not, this is one of the most common questions people submit to Stay Tuned. (Along with "What should I watch after The Wire?" Folks, we've talked about this: Homicide. You should watch Homicide before, during, and after The Wire.) But to all of you facing a period of convalescence, Stay Tuned is here to help.
Biopsy: Southland. It's a cop show, and it's fantastic, and it's the spiritual successor to ER, and you'll be like, "Why isn't Regina King just the biggest star in the world?" and everyone else will be like, "I have no idea."
Carpal tunnel release: Mr. Show With Bob and David. Essential.
Gallbladder removal: NewsRadio. This show contains a tremendous amount of onscreen, audible gum-chewing, which causes me genuine and severe distress in all circumstances, and I still love it.
Anything with a hernia: Prime Suspect. The Helen Mirren one, obviously, and not the cruddy NBC knockoff. It's basically 15 terrific detective movies.
Tonsillectomy: Boston Public isn't the best David E. Kelley show ever, and it wasn't even the best David E. Kelley show to air in the early 2000s. But it has aged a little bit better than the rest, and it's still weirdly compelling.
Appendectomy: The OC. People forget, but that first season of The OC is a precious masterpiece. Remember how guys used to wear T-shirts over button-down shirts? Thank (blame?) The OC.
Anything thyroid-related: Homeland. Honestly, just the first season. You're going to want to watch more because the first season is so good, but stop yourself.
Hysterectomy: The 4400. Emotionally grounded sci-fi! What a treat.
Rhinoplasty: The Farmer's Wife. This 1998 PBS three-part documentary is one of the most affecting, least sensationalized pieces of nonfiction programming I've ever seen. Warning: not cheerful.
Lumbar fusion: The Larry Sanders Show. After you watch The Larry Sanders Show, suddenly everything seems like an homage to The Larry Sanders Show. It probably is.
Cardiac catheterization: Ugly Betty. I'm convinced that watching this show made me a better person.
Hip replacement: Borgen. It's like a Danish West Wing, but with more emotions.
Angioplasty: The Staircase. This one's for you, "Serial" fans.
Cordotomy: Being Erica. If you're at all charmed by the current wave of whimsy TV — think Jane the Virgin, Hindsight, iZombie — then this Canadian dramedy is your jam. What if you could go back in time and fix every mistake you made? What if you had the dopest TV therapist ever? What if.
Splenectomy: Twin Peaks. Not sure why or how people are still putting off watching Twin Peaks, but the world is just full of frustrating mysteries. Watch Twin Peaks, friends.
Whipple procedure: Northern Exposure. It's so '90s. And so endearing. If there were a whole cable station solely dedicated to making romantic-tinged fish-out-of-water dramedies, that would be my favorite station, hands down.
Donating a kidney: First of all, wow! Way to be an A+ human! Second of all, watch RuPaul's Drag Race, any and all seasons.
Vasectomy: The Joy of Painting.
Fasciotomy: Jericho. It's not one of the greats or anything, but neither are garlic knots, and think about how often you've enjoyed those.
Embolectomy: Men of a Certain Age. I am always dazzled by shows that depict ordinary people in ordinary circumstances but find the specificity and compassion to make those stories interesting.
Ganglionectomy: Pretty Little Liars. Thrills! Spills! Chills! Hairdos!
Pericardiectomy: Roseanne. The show is hilarious, and the humor has aged incredibly well, but my favorite thing about Roseanne is how capably and openly it portrays and articulates its characters' pain.
Heller mytomy: Huff. I'm among dozens of people who adored this show back in 2004, but adore it I did. Hank Azaria, Blythe Danner, Paget Brewster, Oliver Platt. Very talky.
Something with your ACL: The Minor Accomplishments of Jackie Woodman. This 2006 Laura Kightlinger ultradark comedy is almost impossible to track down — season two has never been released on DVD, even — but if you can get your hands on it, do so immediately. Boozy, bleak, and way ahead of its time.
Getting a pacemaker: The Choir; The Choir: Boys Don't Sing; The Choir: Unsung Town. British choirmaster Gareth Malone (think David Tennant meets Clay Aiken in the best possible ways) goes to places where no one sings and makes everyone sing. Bring tissues.
Please note that not all of these shows are available on streaming, but many are available on DVD — and perhaps those DVDs are even at your local library. Check a bunch of them out before your surgery, and then when a well-meaning but not-very-proactive friend aimlessly asks if there's anything he or she can do to be of service in your time of need, you can say, "Can you return this to the library for me?" That is such an easy task! They get to help a friend, you get to not run an errand, everyone is happy. Get well soon.