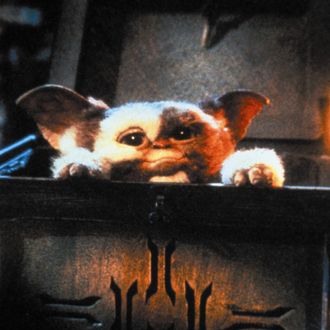 The original Gremlins.
Photo: Warner Brothers
As it wasn't yet after midnight, Chris Columbus was allowed out of his cage to roam freely around CinemaCon last week, where he spoke to HitFix about the status of that planned Gremlins reboot. As Columbus reports, it's "in good shape," with a script he promises will be inspired by J.J. Abrams — in a good way. "I learned something from J.J. Abrams," he said. "You have to connect the audience emotionally to the past. Seeing Leonard Nimoy in that movie, and seeing Harrison Ford and Chewbacca at the end of the [Star Wars] trailer … we're going to apply that to Gremlins. We're not going to forget about the past." Zach Galligan is currently standing by his phone, trembling with anticipation.