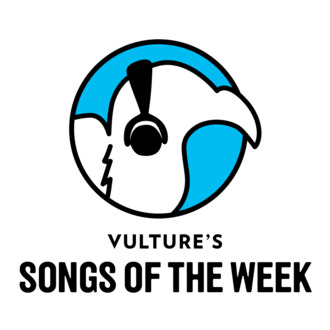 Every week, members of the Vulture staff highlight the best new music of 2015. We do not discriminate; as long as the song is worthy of your ears and attention, you will find it here. Read our picks below, share yours in the comments, and subscribe to the Vulture 2015 Playlist for a comprehensive guide to the year's best new tunes.
Baauer, "Promises" (feat. Fetty Wap and Dubbel Dutch)
The Songs From Scratch series has been serving gems for a couple months now, and after the success of "Trap Queen" plucked him out of obscurity, it is Fetty Wap's turn to showcase his talent over a Baauer production. Excuse me while I add this to a Spotify playlist for Rap Songs About the Artist's Big Break. —Marcus Jones (@MarcusJonesNY)
Beyoncé, "Die With You"
One of my all-time-favorite Beyoncé performances is her singing "1+1" in her dressing room, with Jay Z filming her on his iPhone. She might be celebrated for her elaborate showiness, but Beyoncé's at her best in intimate settings — specifically when she's alone with her soul mate. That's what makes "Die With You," released on her seventh wedding anniversary with Jay Z, so special (and just about the only reason to sign up for Tidal so far). If this doesn't make you believe in love, nothing will. —Dee Lockett (@Dee_Lockett)
Carly Rae Jepsen, "All That"
Carly Rae Jepsen has mounted a full-fledged campaign to shed her one-hit-wonder status, and I could not be happier. (She's always been so much more than "Call Me Maybe"; her last album Kiss had jams for DAYS.) This weekend on SNL, she debuted a dreamy new ballad called "All That," which was produced by Blood Orange's Dev Hynes and gives me major '80s-prom-slow-dance vibes. I love every goddamn thing about this song, especially those little Steve Miller–esque synth arpeggios. You're crazy for this one, Dev. —Lindsay Zoladz (@LindsayZoladz)
Desaparecidos, "City on the Hill"
Just this weekend, I had asked a friend for suggestions of emo midwestern punk bands, and he told me I needed to listen Desaparecidos, Conor Oberst's turn-of-the-millennium group. So I did, and they were super great. Just my luck, the next day, the band announced they were reuniting, releasing an expectedly anthemic, expectedly passionate, expectedly great new song. It actually sounds a bit like Weezer, if Weezer were a little harder and weren't so interested in L.A. and Weezer. —Jesse David Fox (@JesseDavidFox)
Flo Rida, "My House"
I can't quit you, Flo Rida. I've forgiven you for "Right Round," accepted you for "Whistle," adored you for "I Cry." And now with "My House," a song so Macklemore-y, so casually ripe for sing-alongs, you're winning yourself a permanent place in my heart. —Lindsey Weber (@LindseyWeber)
Flyying Colours, "Running Late"
There is this tremendous teen romantic comedy called The First Time, which came out in 2012. It's so banter-y and cute and honestly felt. In that movie, there isn't a scene where the teen cuties chase each other through a late-night grocery store, lightly throwing boxes of cereal and bags of marshmallows at each other, like a couple of lovebirds, but if there were, it would have been soundtracked by this song. —JDF
Hilary Duff, "Sparks"
Hilary Duff — and anyone whose music career began so transparently manufactured — will never be to everyone's taste. But 13-year-old me will always have a soft spot for Metamorphosis, and seeing Hil rediscover her sound on her own terms has been delightful to watch. "All About You" was a country-pop gem that got slept on, but her latest, "Sparks," has genuine Top 10 potential. It's co-written by Tove Lo and slightly rips off the whistling melody of the Black Keys' "Tighten Up" — so in other words, it's impossibly infectious and I can't resist it. —DL
The Knocks, "Collect My Love" (feat. Alex Newell)
I can't think of a band that's more fun than the Knocks — they have the whole "indie disco" thing on lock. But it's just disco, pure and simple. It's the kind of music that is so innately fun, it's just as likely to be played over the speakers at a frat house as it is by a (good!) wedding DJ. —LW
MNDR, "Lock & Load" (feat. Killer Mike)
It's lame to constantly bring up Big Boi when mentioning Killer Mike, but I can't help but reference their relationship after hearing this song. Within the last five years, Big Boi has made indie-pop collaborations his muse, and it seems to have inspired something great between his Dungeon Family brother and Amanda Warner, a.k.a. MNDR. Given that the song's for a compilation by the Alchemist and Oh No inspired by Grand Theft Auto V, "Lock & Load" appropriately sounds like a psychedelic road trip through Hell on cruise control, during which Mike proudly announces himself a "bad black bastard." More of this on RTJ3, please. —DL
MS MR, "Painted"
MS MR went 0 to 100 real quick. The duo is known for making baroque pop reminiscent of Florence + the Machine that builds to a stunning climax, but with the first single off their sophomore effort, they blast right into a fast-paced track with the question "What did you think would happen?" on loop. For as buzzy as they were with their first album, this feels like their shot to breakthrough. —MJ
The National, "Sunshine on My Back"
The National quietly released a new song last week, and good news! It sounds just like the rest of the band's songs, except Sharon Van Etten sings on it. Also, you can download the track for free if you buy Mistaken for Strangers, the awesome 2014 tour documentary by Tom Berninger about his much cooler, way more successful brother Matt. —Lauretta Charlton (@laurettaland)
SBTRKT feat. Tev'n, "Relics"
Like Disclosure before him, SBTRKT has again become the DJ/producer to break out new R&B talent. With "Relics," Tev'n fills our Frank Ocean void (only three months until July), and the pulsing beat kind of captures the hyperventilation of an asthma attack (I mean that as a compliment). —MJ
St. Vincent, "Teenage Talk"
Say what you will about the show Girls, but sans Marnie and Desi's vapid folk tunes, the show commissions some really great songs. This one by St. Vincent is pure nostalgia, so it is only proper that they release the full version the week college admissions roll out. With people across the country reflecting on the towns they'll leave behind, this is the perfect song for graduation season. —MJ
Speedy Ortiz, "Puffer"
If the Breeders were your jam 20 years ago, you rocked out to Warpaint's "Disco//Very" repeatedly last year, and you like feeling badass just because, then Speedy Ortiz's new song — and new album — is the business. —DL
Tame Impala, "'Cause I'm A Man"
The synthesizers, distorted guitar, and bass on this new and very lovely Tame Impala slow jam bleed into hand claps and snaps, setting a mood that can only be described as unapologetically sexy. But don't let that fool you. This song is actually hilarious. During the chorus, Kevin Parker's vocals echo in the distance as he repeats one of the most commonly-used excuses in the book: "Cause I'm a man, woman, don't always think before I do." It's funny because, for most men, this little age-old axiom is probably true.—LC
Tanlines, "Invisible Ways"
The cool dudes of Tanlines have picked a khaki yin-yang as the iconography for their upcoming album, Highlights, appropriate in its innate chillness. "Invisible Ways" is less synth, more soul — appropriately paired with a Frasier marathon. Luckily, their super-cool, Netflix-inspired website will point you right in that direction. —LW
Waxahatchee, " This might be the most mellow song that is also so punk as F. Not unlike a "less than" symbol, the song starts small and builds to a shambolic crescendo. As she sings, "You're less than me and I am nothing," layers of slighty off rhythym drums and slightly off guitar leads are added, perfectly capturing the feeling of giving up. I won't lie: I am regretting this choice right about now. There are so many songs on Ivy Tripp, which came out today, that I love, as if I've always known them. The simple warmth of "Summer of Love," the way she sings so soulfully over essentially just bass and drums on "Bonfire," the borderline ironic pop of "La Loose" — all of it. Go listen to all of it. Waxahatchee is the real deal. —JDF
Do you like good music? Of course you do! Subscribe to Vulture's 2015 Playlist to hear the new music we're listening to every week.