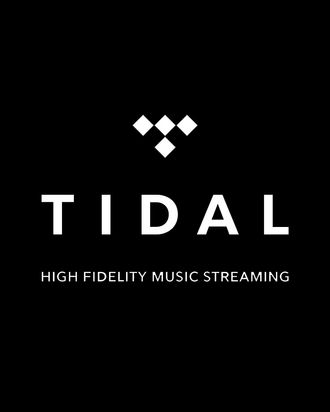 Andy Chen, the CEO of Tidal's parent group Aspiro, acquired by Jay Z in February, is being replaced. The interim successor is former CEO Peter Tonstad, who has been with the company since 2010. In a statement, Tonstad says:
I believe in Tidal and what the team is doing to affect the change the music industry needs. We're streamlining the company and refocusing our resources to ensure the platform continues to grow, and listeners can make a connection to their favorite artists. No one else is doing this.
At the moment, very few people share his faith. Artists including Mumford & Sons, Steve Albini, and Ben Gibbard have all been publicly critical of Tidal and its high-profile shareholders' plea for $20 a month for "lossless sound." It's the steepest price on the streaming market, and when the wealthiest pop stars in the world ask fans to pay more money for something that, in other quarters, is offered for much less, there's bound to be tension and ridicule.
Tidal clearly has an elitism problem, one that Jay Z has been trying to mitigate by calling random people to thank them for using the service he launched in March. It's not that surprising that Chen is being replaced. In February, he told The Verge that "this service is not for everybody," a comment that probably doesn't sit well with consumers who care very little about CD-quality sound versus the lower bitrate offered by Spotify and other competitors. If Tidal wants to survive, it needs people to subscribe to both its $10 tier and its $20 tier. It needs "everybody."
Tidal has denied that Chen was dismissed, calling those reports "incorrect." Still, it's apparent that the company will need to address some major identity issues if it wants to compete in what is turning into a very crowded, very competitive market. Both Apple and Google are set to launch streaming services later this year.