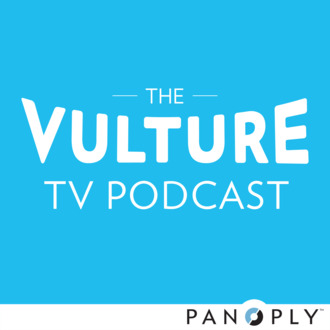 This week on "The Vulture TV Podcast," TV critic Matt Zoller Seitz and TV editor Gazelle Emami are joined by two special guests: Vulture senior editor and resident comedy expert Jesse David Fox, and computer programmer and Vulture's Silicon Valley recapper Odie Henderson. We analyze how closely Silicon Valley hews to tech culture, discuss the excellent new season of Louie, and wonder if people are still excited about the show.
This episode contains spoilers in the following discussions:
1:45–2:20: Grey's Anatomy, "How to Save a Life"
2:20–6:57: Mad Men, "Time & Life"
6:57–9:16: Silicon Valley, "Bad Money"
9:46–30:10: Silicon Valley, "Bad Money"
30:10–43:04: Louie, "Cop Story"
Further reading: Odie Henderson's recap of Silicon Valley; Matt Zoller Seitz's Mad Men recap; Danielle Henderson's Louie recap.
Tune in to "The Vulture TV Podcast," produced by the Slate Group's Panoply, every Monday, on iTunes or SoundCloud. And please send us your burning TV questions! Tweet us @Vulture or email tvquestions@vulture.com.