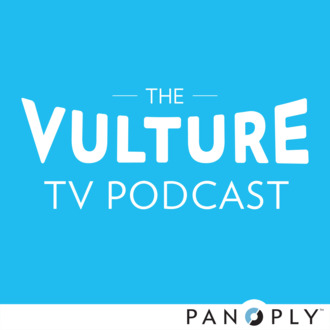 As Sunday-night television kicks into high gear, we're moving our podcast tapings to Mondays — which means you can now expect new episodes of "The Vulture TV Podcast" right here every Tuesday morning. This week, TV columnist Margaret Lyons, TV critic Matt Zoller Seitz, and TV editor Gazelle Emami explore how Game of Thrones is like The Godfather, discuss the waitress from Sunday night's Mad Men, and explain why you shouldn't be worried about TV revivals. Plus, Vulture's West Coast editor Joe Adalian speaks with Ben Wexler, showrunner of The Comedians, about intergenerational comedy on the new FX show.
Note: This episode contains spoilers in the following discussions:
5:40–21:55 : the season premiere of Game of Thrones
32:39–50:35: season seven, episode nine, "New Business," Mad Men
Further reading: Matt Zoller Seitz's Game of Thrones review and Mad Men recap; Margaret Lyons's piece on Mad Men's "New Business"; Joe Adalian's exploration of TV revivals
Tune in to "The Vulture TV Podcast," produced by the Slate Group's Panoply, every Monday, on iTunes or SoundCloud. And please send us your burning TV questions! Tweet us @Vulture or email tvquestions@vulture.com.