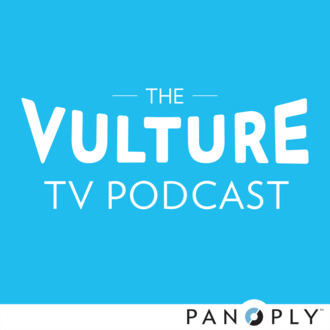 A special Mad Men edition of "The Vulture TV Podcast" is here! TV columnist Margaret Lyons, TV critic Matt Zoller Seitz, and TV editor Gazelle Emami dissect every detail of the Mad Men mid-season premiere, and bring on New York music critic Lindsay Zoladz to offer some context on the song that bookends the episode, Peggy Lee's "Is That All There Is?" Plus, Vulture's West Coast editor Joe Adalian talks with AMC's president Charlie Collier about the Mad Men rollout.
Note: This episode contains spoilers in the following discussions:
0:10–1:46: season three, episode ten, "Stingers,"  The Americans
1:48–3:52: season two, episode nine, Being Mary Jane
5:00–end: season seven, episode eight, "Severance," Mad Men
Further reading: Matt Zoller Seitz's recap of Mad Men's mid-season premiere; Lindsay Zoladz on "Is That All There Is?"
Tune in to "The Vulture TV Podcast," produced by the Slate Group's Panoply, every Monday, on iTunes or SoundCloud. And please send us your burning TV questions! Tweet us @Vulture or email tvquestions@vulture.com.