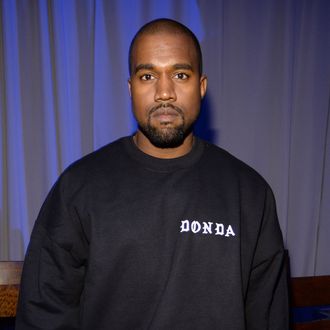 Gotta love a good Kanye-ism.
Photo: Kevin Mazur/Getty Images For Roc Nation
If you're feeling Kanye burnout, T magazine says: Too bad! It's profiled Kanye for his Adidas collaboration (and overall celebrity). Ever one to make a biblical reference, he has a pretty great way of describing the new leaf he's apparently turned over:
"It's literally like . . . I know this is really harsh, but it's like Before Yeezy and After Yeezy. This is the new Rome!"
That's right! We're living in 1 AY. Who knew? Yeezus just rose again.