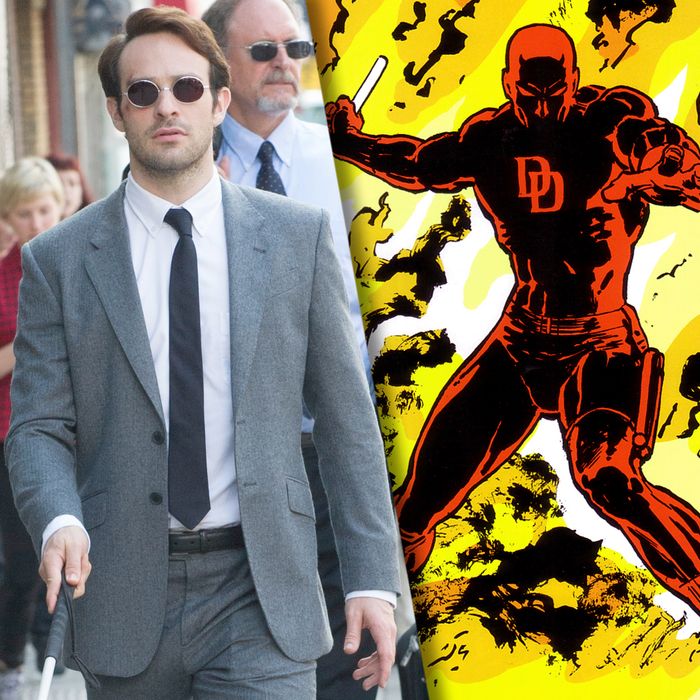 Reading superhero comics can be a sticky business, one infinitely more complex than bingeing on a Netflix series. But if you're one of the countless people digging into the freshly released Marvel's Daredevil on Netflix, you may find yourself curious about the show's source material. Well, rather than wade through the thousands upon thousands of pages of Daredevil comics that have been printed since the character's 1964 debut, allow us to give you some suggestions for short volumes that can help you continue mainlining Matt Murdock after you hit the end of your streaming binge.
Daredevil: Born Again by Frank Miller and David Mazzucchelli
For decades, Born Again has been the benchmark against which all other Daredevil comics are measured — and with good cause. It's a brisk but devastating 1986 story about a subtle and far-reaching attack that Daredevil's archenemy Wilson Fisk launches to mentally destroy our hero. In many ways, the attack works, and the story ends up being an oddly moving look at extreme depressive episodes. Beware: Born Again is, in many ways, an artifact of a period when the most-acclaimed comics were teeth-grittingly earnest tales of anguished men overcoming all odds. You won't find many laughs here. But iconic Daredevil scribe Frank Miller crafted a gripping little yarn, and Mazzucchelli's artwork is as graceful as it is brutal.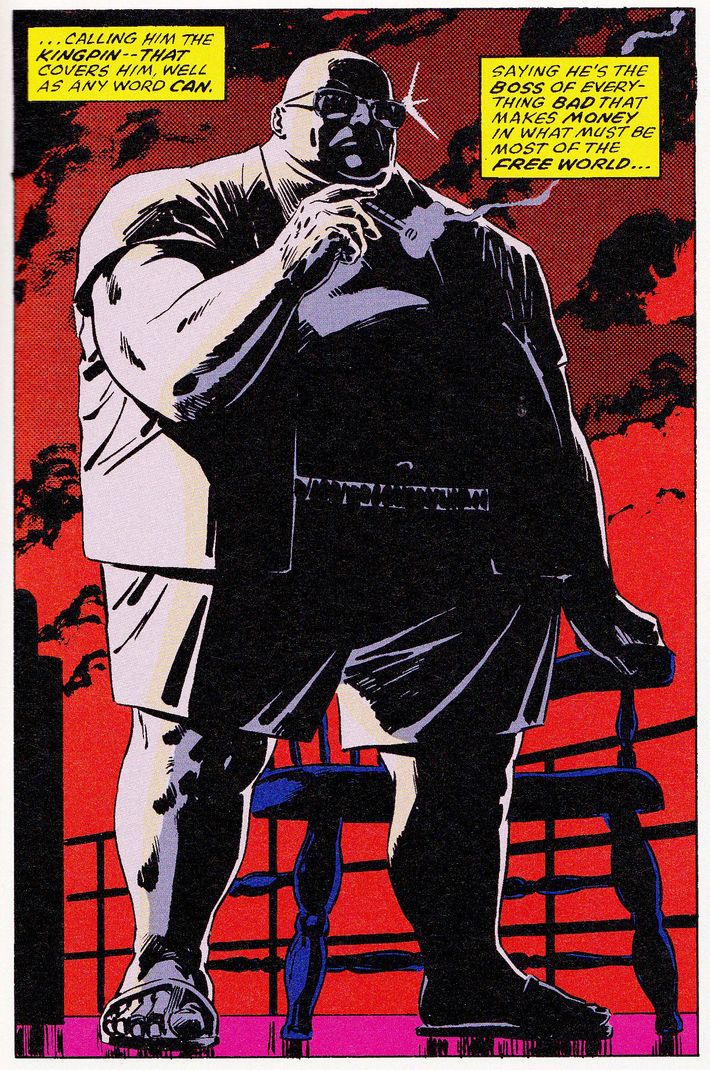 Daredevil by Bendis & Maleev Ultimate Collection, Book 1
After Frank Miller, Brian Michael Bendis and Alex Maleev are undoubtedly the creators whose Daredevil stories are most iconic and acclaimed. Their multiyear run on Daredevil was an epic, but the first volume of its collected edition stands on its own as a triumph. The conceit is simple: A tabloid newspaper outs Daredevil's secret identity as Matt Murdock, and given that Murdock's whole thing is being an officer of the law, his double life poses uniquely explosive problems — and his method for solving them is fascinatingly unconventional. Maleev's artwork is radically different from Miller or Mazzucchelli's, but just as unforgettable.
Daredevil by Mark Waid, Vol. 1
Comics legend Mark Waid is the most recent creator to get free rein on Ol' Hornhead, and his run has been as buoyant as past runs have been dour. Without being goofy or tongue-in-cheek, Waid has crafted a new take on Daredevil as a person learning to embrace life in the face of emotional trauma. The story does get a little mired in continuity from other Marvel comics when DD takes on some worldwide supervillain organizations, but you don't really need to understand all of those folks' backstories to appreciate Murdock's international adventures. And oh man, artist Paolo Rivera figured out an incredible way to visualize Daredevil's auditory readings of rooms. Ugh, Daredevil, I wish you could see this artwork!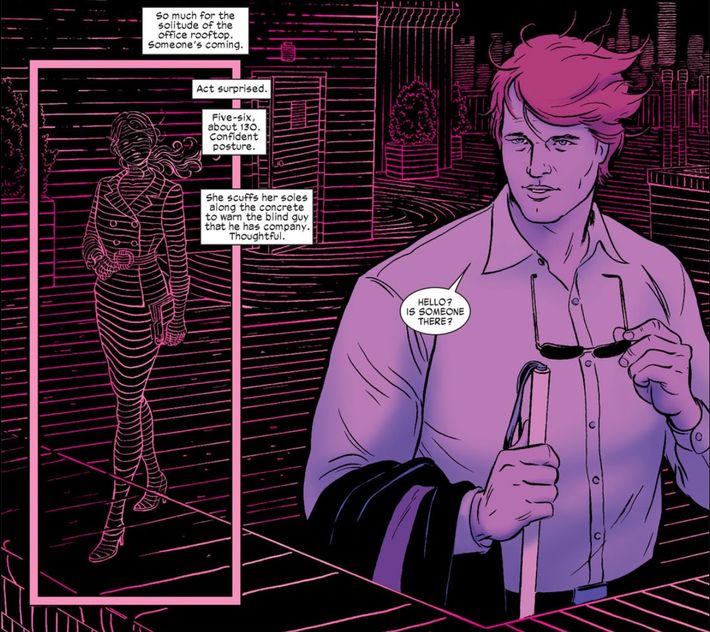 Daredevil Masterworks, Vol. 1
Where it all began. This volume collects the first Daredevil stories from the character's creators, writer Stan Lee and artist Bill Everett. If you like the Netflix series … you might not like these extremely 1960s-y tales. Back then, DD's adventures were pronouncedly more wacky than the kind of stuff the character has become known for in a post-Miller world. But if you want to see the DNA from which the character grew, check out these delightful little episodes about the lawyer turned vigilante fighting dudes with names like Stilt-Man, Matador, and Mr. Fear. Oh, and Daredevil used to wear yellow back then. Y'know, the traditional color of devils. Yellow.
Daredevil: The Man Without Fear by Frank Miller and John Romita Jr.
Conversely, you can check out this interpretation of Hornhead's early years. Near the tail end of his time writing the character, Frank Miller took a stab at something he'd never done: retell Daredevil's origin story with the grim-and-gritty tone Miller had set for the character. The result is a little hackneyed and over-the-top, but the character beats (childhood torment, an embattled father, coming of age in a state of near-constant angst) are all replicated very closely in the Netflix series' version of Daredevil's early years. Plus, you can't beat the art of John Romita Jr. in his prime.